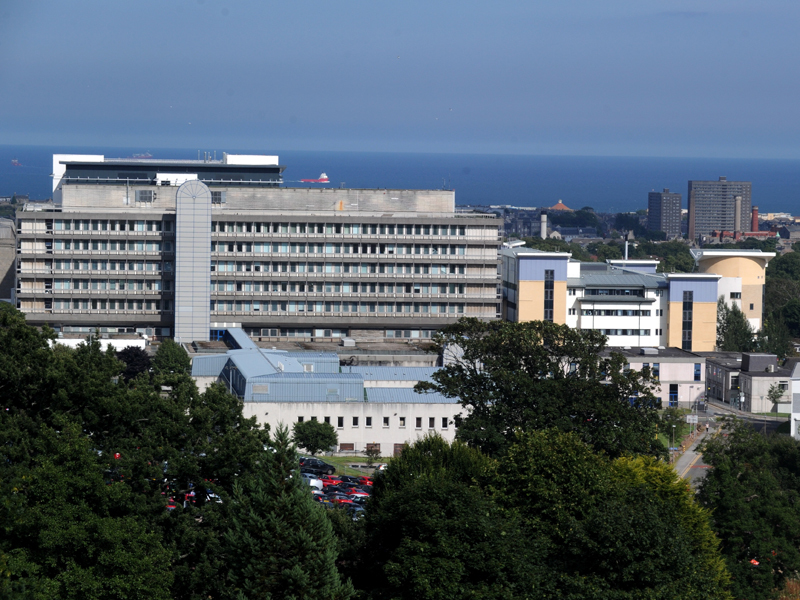 CRISIS-hit NHS Grampian was rocked yesterday by the shock resignation of its chairman.
Bill Howatson admitted the troubled health board faced "significant challenges" as he broke the news in a letter to staff.
His departure from his £32,000-a-year post on Hogmanay will bring to an end a seven-year relationship with NHS Grampian – three as chairman.
And his resignation was tendered amid growing criticism of the health board and just a week after senior medics held an emergency summit to demand urgent improvements to its management.
NHS Grampian – which has a £743million-a-year budget – has missed key cancer treatment targets, received damning cleanliness reports from inspectors and suffered a shortage of staff in key areas such as oncology and accident and emergency.
Its outgoing medical director claimed earlier this month that the board had lost out on £1billion of Scottish Government funding over the past decade.
Last night, opposition politicians laid the blame for Mr Howatson's departure at the door of SNP ministers.
Board member and former Aberdeen City Council leader Barney Crockett said his resignation had "the fingerprints of the Scottish Government all over it".
Mr Howatson said tendering his resignation to Health Secretary Alex Neil was "a very difficult decision to make".
He said: "I leave the organisation in the knowledge that we have achieved much for the people in the north-east of Scotland.
"From delivering major capital projects and vital service redesigns, to good clinical outcomes and quality care for patients.
"However it is clear that NHS Grampian still faces significant challenges and I believe that to give future endeavours the best possible chance of success the health board should move forward under new chairmanship."
North-east Labour MSP Lewis Macdonald said: "The problems of NHS Grampian are not down to local leadership.
"They are fairly and squarely the responsibility of successive health secretaries, since Nicola Sturgeon chose not to implement the recommendations of the National Resource Allocation Committee in 2007."
North-east Liberal Democrat MSP Alison McInnes said: "The challenges from a financial shortfall from the Scottish Government, the ageing population and the staffing shortages are taking their toll."
Tory health spokesman Jackson Carlaw said: "Perhaps this change could be seen as an opportunity for improvement.
"But unless the Scottish Government gets to grips with the NHS on a national level, a change of chairman won't be enough for NHS Grampian."
Mr Neil praised Mr Howatson's "dedication and commitment" and said NHS Grampian had made "significant progress" in a range of areas.
He added: "Of course, the board continues to face challenges as it strives to meet the needs of local people and deliver safe and effective care."
NHS Grampian chief executive, Richard Carey, said Mr Howatson had made an "enormous contribution" to NHS Grampian since joining the board in 2007.
He said: "He played a significant role in delivering many of the recent high-profile capital projects in Grampian and, perhaps less visibly, in building relationships with local authority colleagues to facilitate health and social care integration, and in the redesign of maternity services and services for children with complex needs."