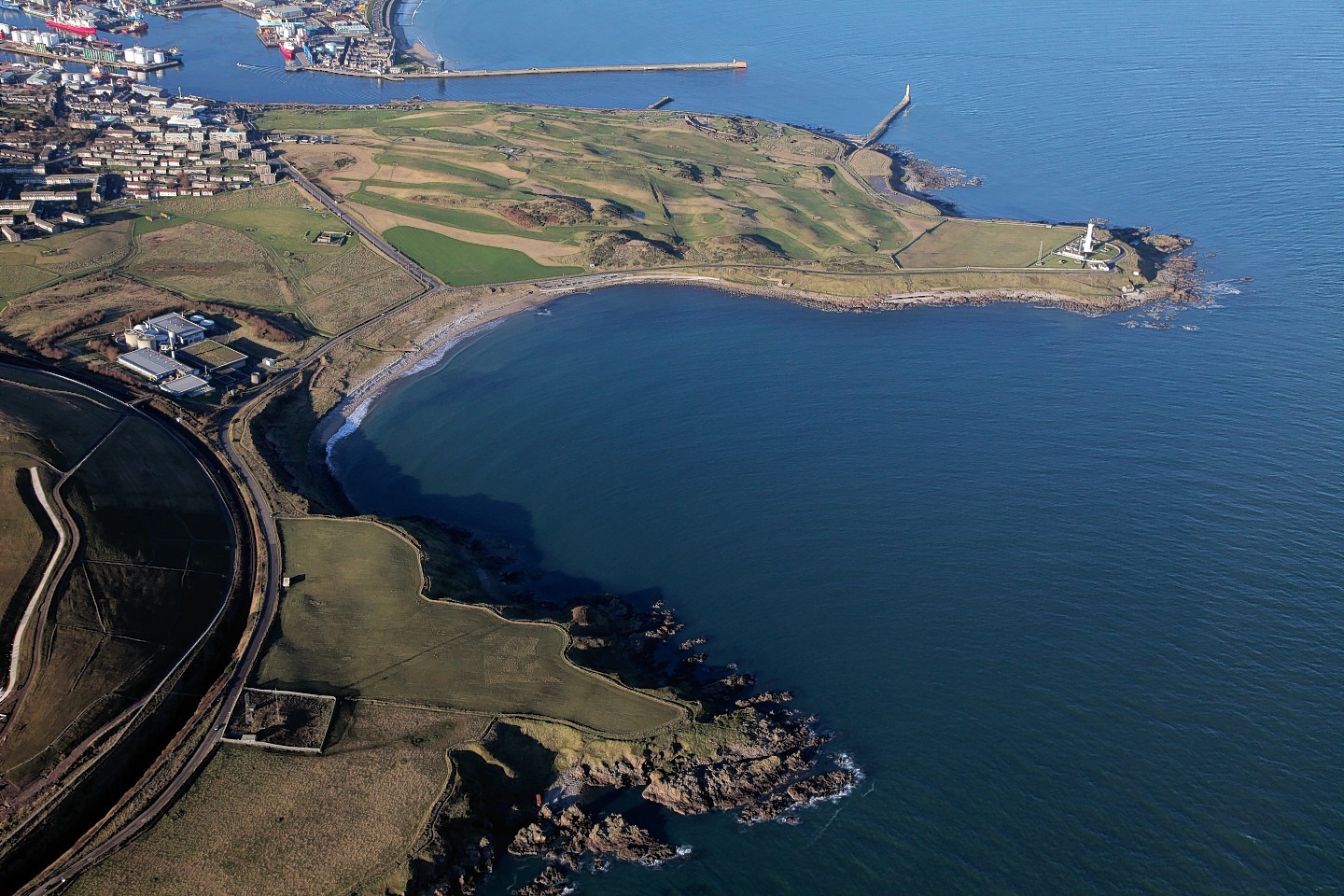 Proposals to create a new £320million harbour on the Aberdeen coast went on display yesterday at a public consultation.
Members of the public were invited to voice their opinions and concerns over the proposed plans to transform Nigg Bay into a huge industrial harbour, and shape the infrastructure of the surrounding areas.
The project, which is aiming to begin in 2017 and be completed by 2021, could increase Aberdeen's port-related economy from £1.5billion per year at present up to £2billion in 20 years time, according to a December 2013 study.
Representatives of Aberdeen Harbour Board and Scottish Enterprise were on hand to discuss the plans with the public at the city's Union Square.
Ian Jessiman, a senior manager of the harbour board, said: "What today is all about is working with Aberdeen City Council and Scottish Enterprise and looking at the impact Nigg Bay will have on the wider areas around it like Torry, east Tullos, Altens, and the transport infrastructure that will serve the Nigg Bay development.
"What we are seeing with Nigg Bay is that there are areas the public obviously find important to them, particularly the Torry area, so we are looking at lessening the impact on those areas.
"We see the coast road as a key route into the harbour and into Nigg Bay going forward because that will then connect to the Western Peripheral Route and go round the city, so we'll be able to draw more business to Nigg Bay.
"Today the public have been very positive. It's an opportunity to bring both economic and public benefit."
Ceasar Colorado, a land surveyor, stopped by the consultation to examine the proposals.
He said: "I think it's a very good idea, but two years ago I saw a similar project in northern Spain, and it had the same problem that this project has, it needs good roads to connect it.
"This is an expensive project, so it is important to consider how long Aberdeen will have the oil and gas industry to support it.
"And we already have a problem with not that many houses and flats in Aberdeen, we would need more for the new jobs created."
The consultation will continue at the Maritime Museum, Shiprow, until October 31.
1
For as little as £5.99 a month you can access all of our content, including Premium articles.
Subscribe