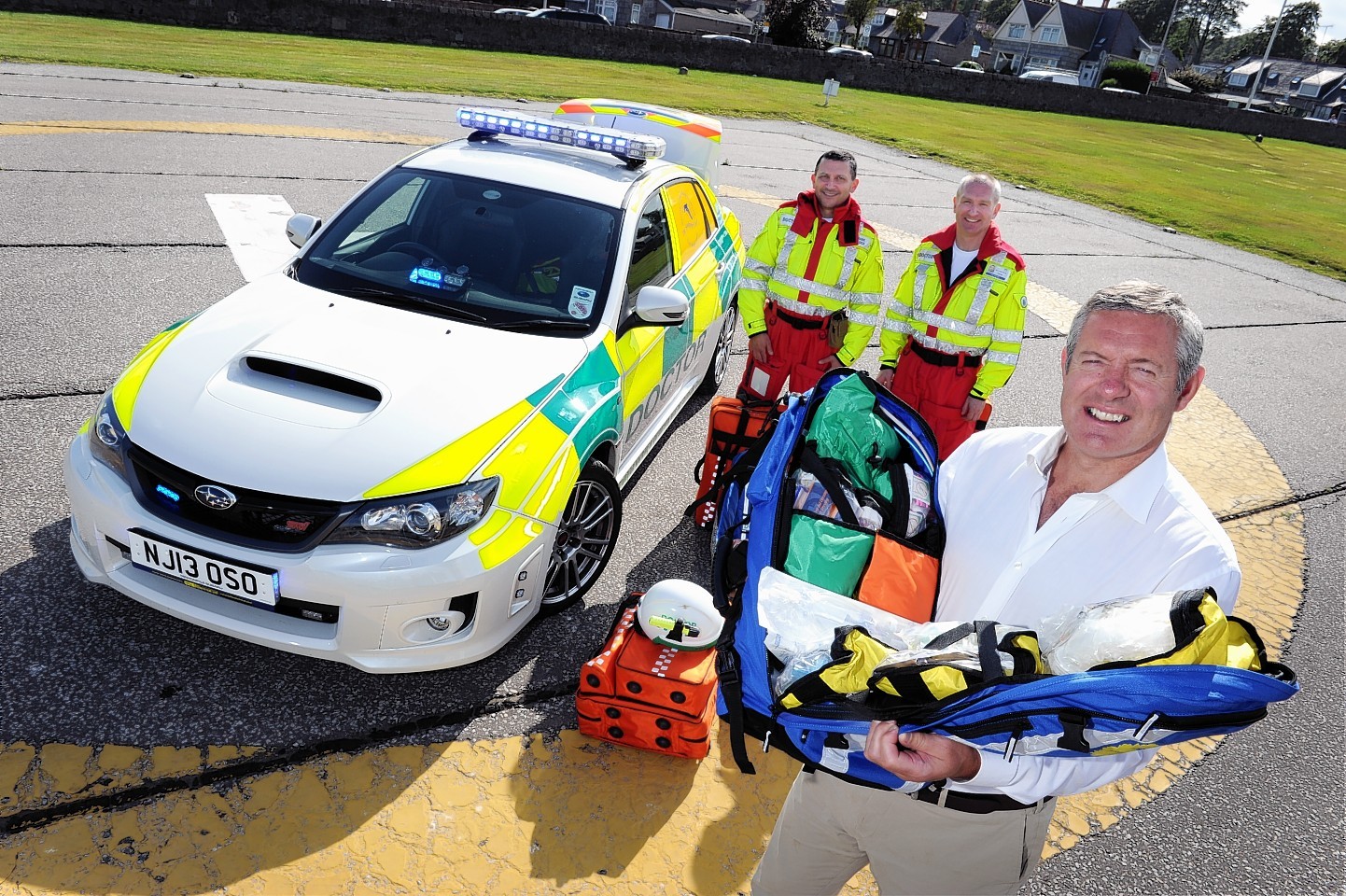 A rapid response car used to get the best trauma teams to the most serious emergencies has been left stuck in its garage because of NHS Grampian staff shortages.
The Sandpiper Trust, which supports lifesaving in rural Scotland, described the vehicle as a "crucial layer" in the emergency response system.
The trust funded the specialist kit carried by the high performance Subaru Impreza WRX STi.
The car, which is fitted with blue lights and sirens, was launched last year with the aim of bringing the casualty department to the casualty.
But staff shortages at Aberdeen Royal Infirmary has left it out of action for several weeks.
On Friday, the chief executive of the crisis-hit health board revealed he was taking early retirement.
Richard Carey's announcement was made just a fortnight after NHS Grampian's chairman, Bill Howatson, said he would quit at the end of the year.
Senior medics have called for other top managers to consider their positions.
Claire Maitland, spokeswoman for the Sandpiper Trust said last night: "The Sandpiper car is off the road due to a lack of resources and trained individuals to man the car.
"The situation is a consequence of shortages in the A&E department.
"It is a high-end service and it is about taking the A&E department out to the patient and stabilising the patient before they get to hospital.
"This was another crucial layer in emergency response."
The car was unveiled last year last year with the help of former Scotland rugby star Gavin Hastings, who is a patron of the Sandpiper Trust.
Jonathan Lofthouse, NHS Grampian's acute sector general manager, said at the time that early intervention by consultants could mean the "difference between life and death" for critically-injured patients.
The car, part of the Grampian Hospitals Emergency Medical Service (G-HEMS), helped ambulance crews in the response to 999 calls.
Its launch led to 11 A&E and anaesthetic consultants training in safety at scenes and blue light driving.
However, there are currently three A&E consultant vacancies at Aberdeen Royal Infirmary, and a fourth doctor resigned recently.
It was anticipated last year that the G-HEMS team would deal with about 14 incidents a week.
A spokesman for NHS Grampian said the priority had to be maintaining a safe service within the emergency department.
He said: "We note the Sandpiper Trust's concerns. Unfortunately, due to staffing difficulties, we are currently unable to provide a 24/7 pre-hospital response.
"Our priority is to carefully deploy clinical staff to maintain a safe service in our emergency department.
"However, NHS Grampian has committed to further recruitment and subsequent training to allow the pre-hospital response service to continue and we hope to be able to do so in near future."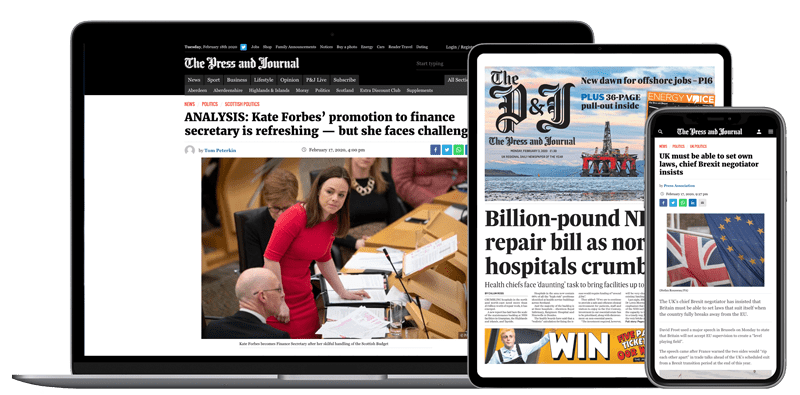 Help support quality local journalism … become a digital subscriber to The Press and Journal
For as little as £5.99 a month you can access all of our content, including Premium articles.
Subscribe