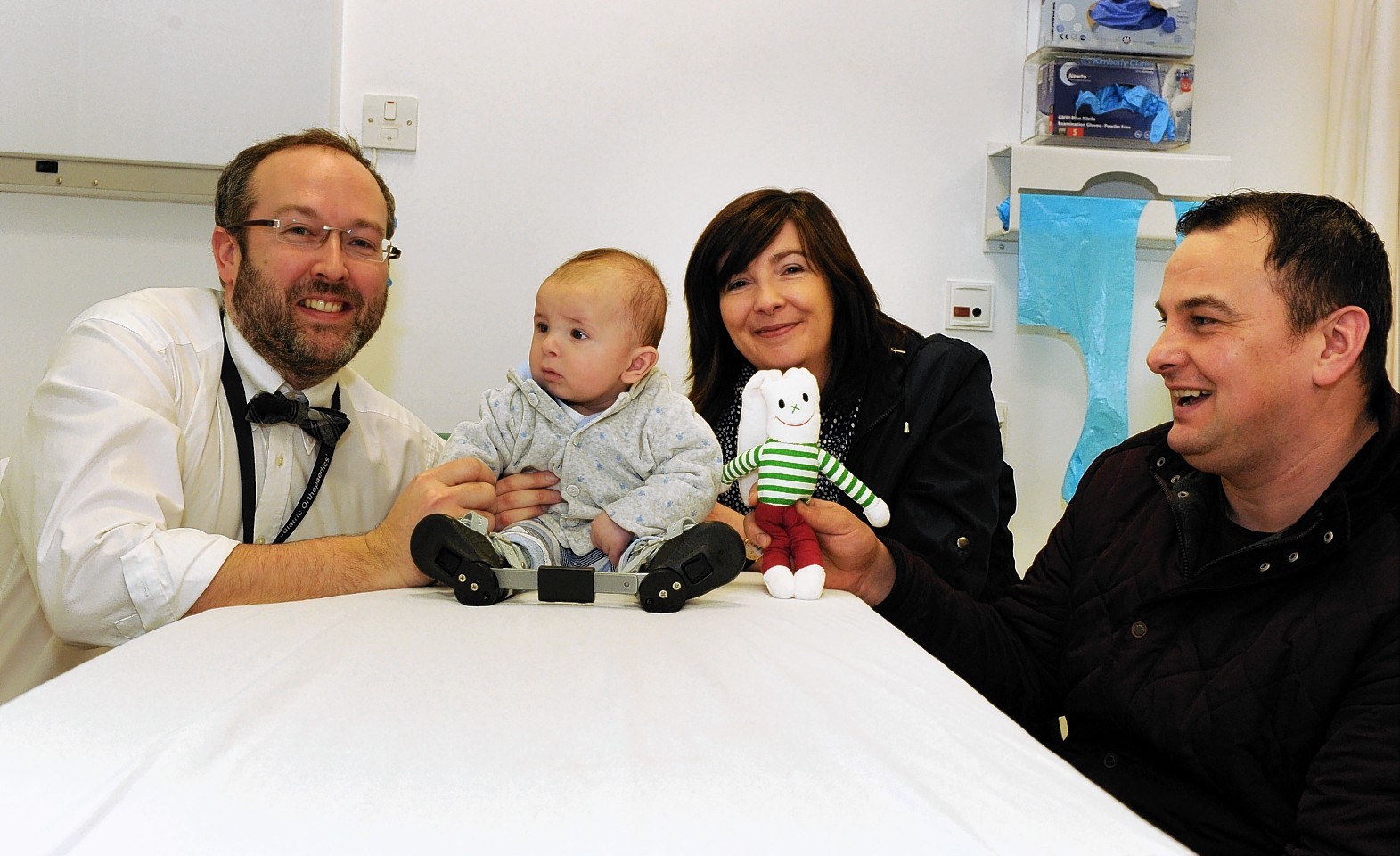 A donation of almost £50,000 to fund the research and treatment of club foot has been left to the Royal Aberdeen Children's Hospital (RACH) by a London woman who endured the disease for most of her life.
A grand total of £48,524 and 60 pence was donated to the hospital via the Archie Foundation on behalf of the late Martha Cox.
She chose to leave a legacy to the research of club foot treatment at the hospital after reading about the work of the one of its consultant orthopaedic surgeons Simon Barker.
Club foot is a hereditary deformity which results in babies being born with one or both feet twisted the wrong way around their ankle and affects about one in 1,000 newborns.
Mr Barker said: "It's amazing to receive such an enormous donation, and I couldn't be more grateful to Mrs Cox for giving her legacy to our department.
"Treatment has changed massively over the years. When I started training many years ago we used to have quite big operations for club feet and it was quite an unpleasant procedure, which often gave rise to quite painful difficulties for feet in the long run.
"What we do now is gradually bring the foot round over a period of several weeks from a deformed position to a more normal position, with a new plaster cast for the child every week.
"The treatment is funded by the NHS, but our research to improve the treatment for children and their families isn't, which is where the funding from the Archie Foundation is so vital."
One family who will see the benefit of Mrs Cox's legacy are the Morrisons from Peterhead, whose three and a half month-old son – the aptly named Archie – was born with club foot.
As part of his treatment, the youngster has been wearing special boots strapped to a metal bar to correct the position of his feet.
Archie's dad Mark Morrison said: "It's really kind and thoughtful for Mrs Cox to leave behind all this money for the hospital.
"When you see the photos of his feet from the start to now, it's amazing that the treatment has worked so well. You can really see the difference, it's amazing.
"We are so grateful for all the support we've had from Mr Barker and the Archie Foundation."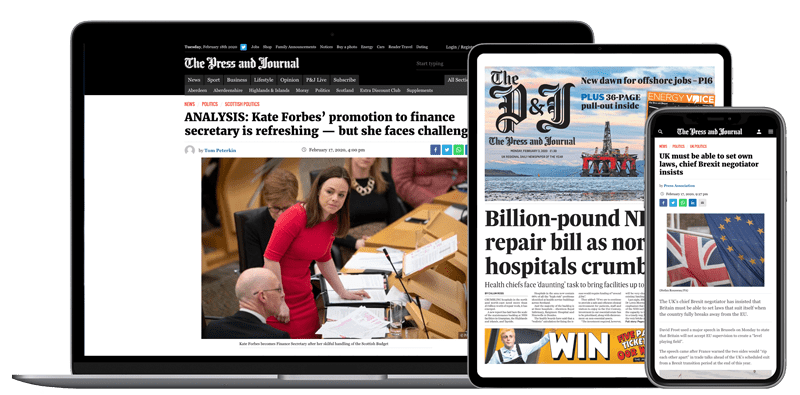 Help support quality local journalism … become a digital subscriber to The Press and Journal
For as little as £5.99 a month you can access all of our content, including Premium articles.
Subscribe