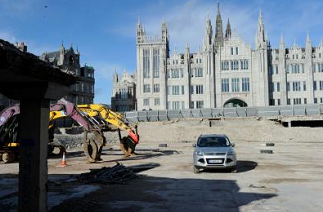 Campaigners opposed to the Marischal Square development in Aberdeen have turned their attention to Historic Scotland as the protest against the £107million continues unabated.
The conservation body is facing calls to intervene in the scheme, despite having backed the application from Muse Developments Ltd when it was working its way through the system.
City MSP Kevin Stewart has also tabled a series of questions at the Scottish Parliament, questioning what role Historic Scotland plays in preventing new developments from "encroaching" upon buildings of historical significance.
A central plank of the campaign against the office, hotel and restaurant plans for Broad Street has been the impact on surrounding A-listed properties, Marischal College and Provost Skene's House.
Councillors agreed earlier this month to continue with the revamp plans for the old council headquarters, in a narrow 22-21 vote.
City resident Bill Skidmore, one of those opposed to the Muse plans, has written to Culture Secretary Fiona Hyslop MSP, complaining that Historic Scotland had failed to protect the local heritage of the city.
He said: "The demolition of St. Nicholas House presented the ideal opportunity to rectify an earlier mistake.
"Yet, against strong public opposition, Heritage Scotland supports plans for an even larger mistake that may never be rectified; a multi-storey, glass box, retail and hotel development with no architectural merit, which will overshadow and cut off the current magnificent views of the iconic Marischal College and engulf the historical Provost Skene's House for future generations."
Mr Stewart, the SNP Aberdeen Central MSP, has not criticised his party colleague at Holyrood, but has asked a number of questions regarding the role of Historic Scotland.
He is asking what guidance the body follows when considering whether a new development may have a negative impact on surrounding historic buildings.
Mr Stewart's final question asks if the government has plans to introduce legislation to ensure that does not happen.
At the time the original planning application was being considered, Historic Scotland argued the setting of Provost Skene's House, Greyfriars John Knox Church and Marischal College could be "positively transformed" by the new development.
The Marischal Square protestors, meanwhile, have also penned letters to Muse's financial partners, Aviva Investors, while they are also researching potential legal avenues that may still be open.
There were signs of activity on the site yesterday, with portacabins and diggers setting up in advance of construction work starting.
A spokesman for Muse said that the development was still at the stage of preparatory works, but building work is expected to start soon.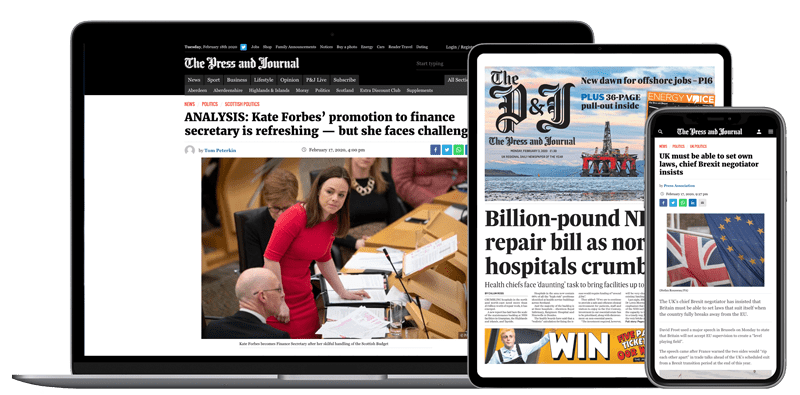 Help support quality local journalism … become a digital subscriber to The Press and Journal
For as little as £5.99 a month you can access all of our content, including Premium articles.
Subscribe