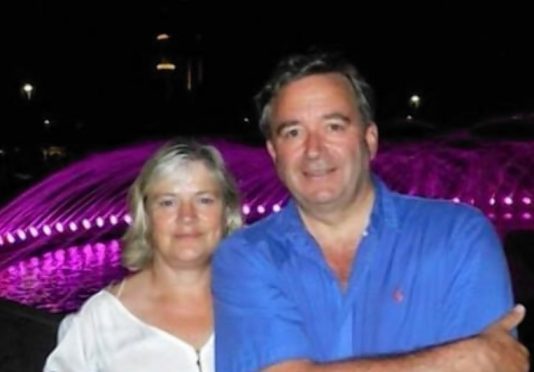 The recovery of a Scots charity chief suddenly paralysed by a rare illness has been set back after he suffered complications at Aberdeen Royal Infirmary, his family said.
Robin Maitland, 58, trustee of the Sandpiper Trust medical charity, has been hospitalised since December with a rare neurological condition and is still unable to walk.
His relatives received a boost this week when Mr Maitland was allowed to leave the flagship hospital and be transferred to Woodend for rehabilitation.
However, they have now been told he is suffering from MRSA after being tested on arrival at the Eday Road hospital.
His wife Claire said last night: "Yet again it is another set back for him to overcome and it is one that we just don't need.
"It is never easy but we have to remain positive.
"MRSA is four such terrifying letters that people almost think is a death sentence but I have told him this is not going to kill him and that the amazing staff will help you through it."
Mrs Maitland, of Crathes, said her husband had developed MRSA and bedsores in Aberdeen Royal Infirmary despite the "excellent care" of the nurses there.
However, she is concerned that a lack of staff may have contributed to her husband's current condition.
Mrs Maitland added: "The nurses all work so hard but they just don't have the appropriate numbers. They are always so rushed off their feet."
NHS Grampian said cases of MRSA had been reported at ARI in the past week but that levels of the infection were not "uncommon".
Latest figures available show that five out of 31 cases of MRSA reported in Scotland between July and September last year were in Grampian, with four cases in Glasgow and Greater Clyde and six cases in Lothian over the same period.
Mr Maitland, a partner in the land management department of Strutt and Parker in Banchory, has a working diagnosis of neuromylitis optica – or inflammation of the spine.
He had undergone surgery in early December to remove a benign tumour from his spine but was was rushed to the spinal unit at Glasgow Southern General hospital on Christmas Eve.
Mrs Maitland founder of the Sandpiper Trust, which equips medics to provide pre-hospital care across the north and north-east of Scotland – said the family had been on an "emotional rollercoaster" since her husband became ill.
She added: "I am really, really lucky to have the support of many friends, family and medical staff.
"Robin is still at the beginning of a very long haul but you have to remain optimistic. Some days are dark and really stressful but every day is a new day."
She said she hoped news of his son's engagement would spur on his his recovery.
A spokeswoman for NHS Grampian said: "MRSA has been diagnosed this week at ARI, this is not unusual, some people are colonised with MRSA which means it does them no harm.
"When patients are transferred, information about their current infection status is transferred with them. On admission to the new area, a clinical risk assessment is undertaken that will prompt screening, as required, for MRSA in line with the national MRSA Screening Protocol.
"We are sorry to hear about the family's concerns. We are more than happy to discuss these. At NHS Grampian we have highly dedicated staff, committed to patient care."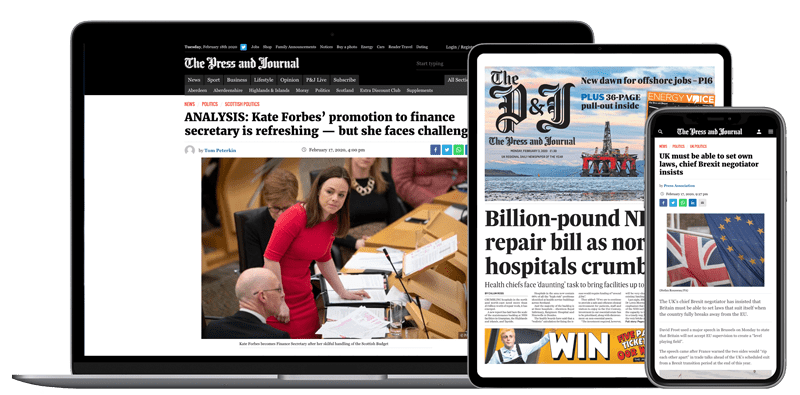 Help support quality local journalism … become a digital subscriber to The Press and Journal
For as little as £5.99 a month you can access all of our content, including Premium articles.
Subscribe