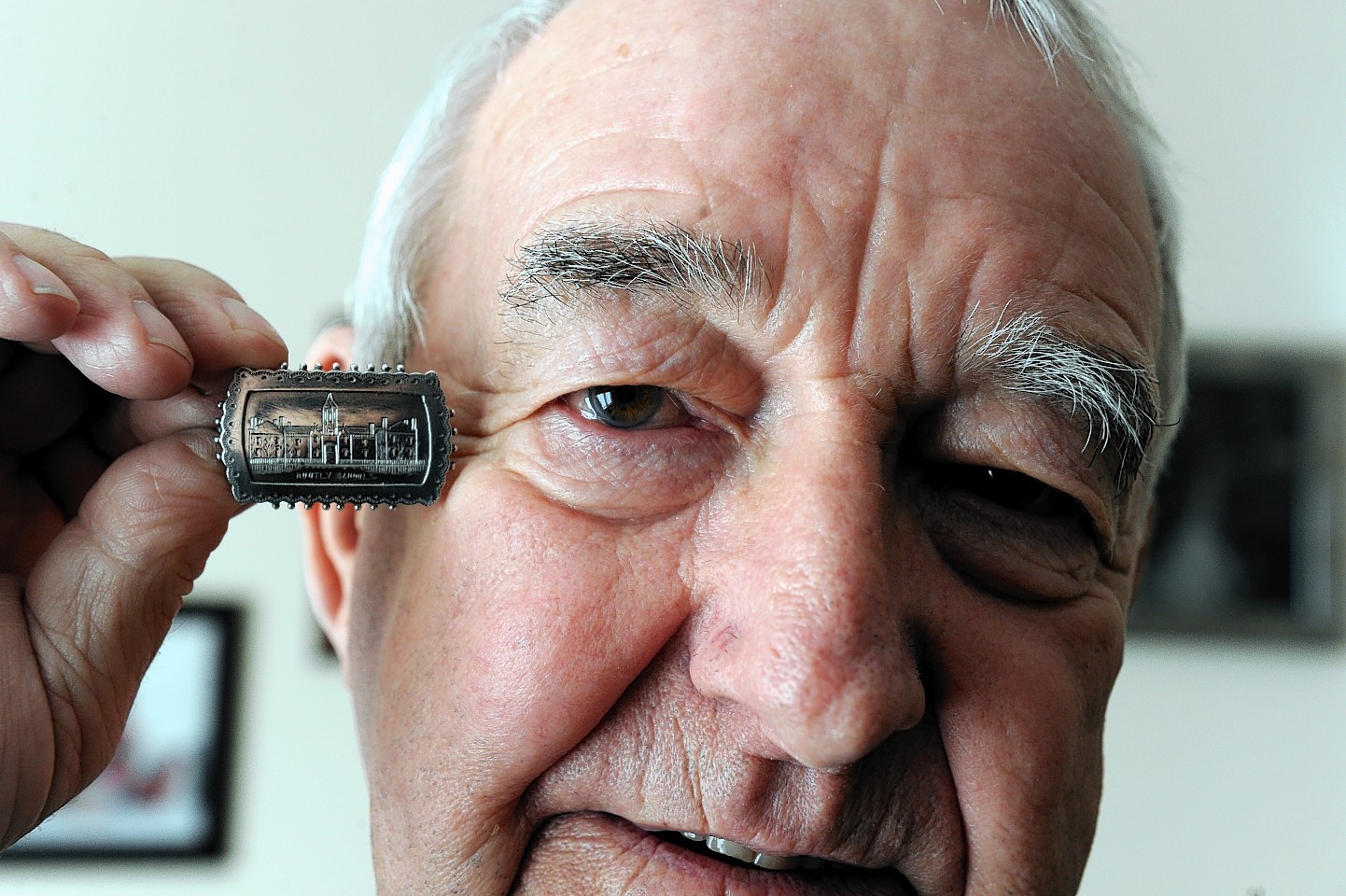 An Aberdeenshire man is appealing for help to solve the mystery behind a brooch featuring one of the area's most iconic schools.
Murray Douglas discovered the small silver brooch while clearing out his late aunt's home in Aberdeen.
But he was puzzled when he recognised the frontage of the Gordon Schools in Huntly engraved on it, as his aunt had no known connections to the town.
The badge also referred to the building as Huntly School, which it never appears to have been known as since it was founded by the Duchess of Gordon in 1839.
Mr Douglas, of Kemnay, said: "My aunt died two or three years ago. When we were sorting out some of her bits and pieces I came across this little silver brooch, and wondered what on earth it was. I cleaned it up and realised it was the Gordon Schools, but the engraving on it says Huntly School.
"A friend of mine is a teacher at the Gordon Schools so I gave him the brooch to see if he could find out anything about it, but nobody seems to be able to come up with answers of any kind.
"Nobody appears to have seen anything like it before, so I'm even more intrigued than ever about it."
Mr Douglas's aunt, Nan Park, was brought up in Echt but after marrying spent the rest of her life in Aberdeen.
"That was one of things that has me totally intrigued, my aunt has no ties to Huntly so how did she come to have this brooch?" Mr Douglas said.
"I wondered if it was maybe a bit like a prefect's badge, but it's silver which seems expensive for a prefect's badge."
Mr Douglas said after his friend, PE teacher Matt Donaldson, had exhausted all avenues in Huntly, he tried to put the mystery to the back of his mind.
But now he is appealing to readers of the Press and Journal to get in touch if they have come across a similar pendant, or know the back story to it.
The 71-year-old added: "Matt did as much a he could and got nowhere, so I tried to forget about it but I really want to find out more about this. Hopefully somebody out there knows about this brooch and can help."
Anyone with information should e-mail murrayandlinda@btopenworld.com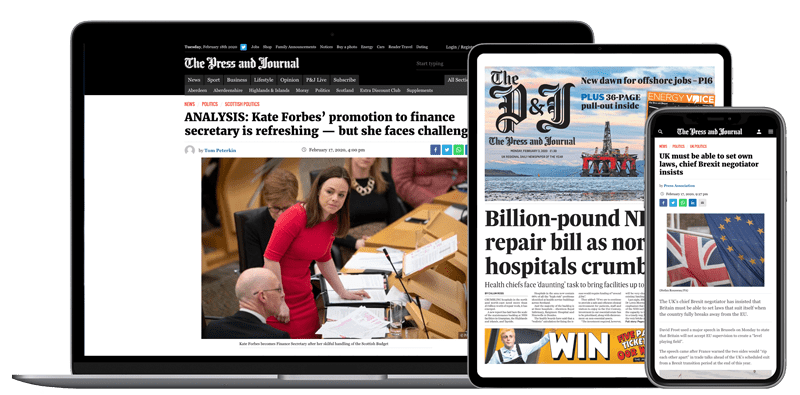 Help support quality local journalism … become a digital subscriber to The Press and Journal
For as little as £5.99 a month you can access all of our content, including Premium articles.
Subscribe