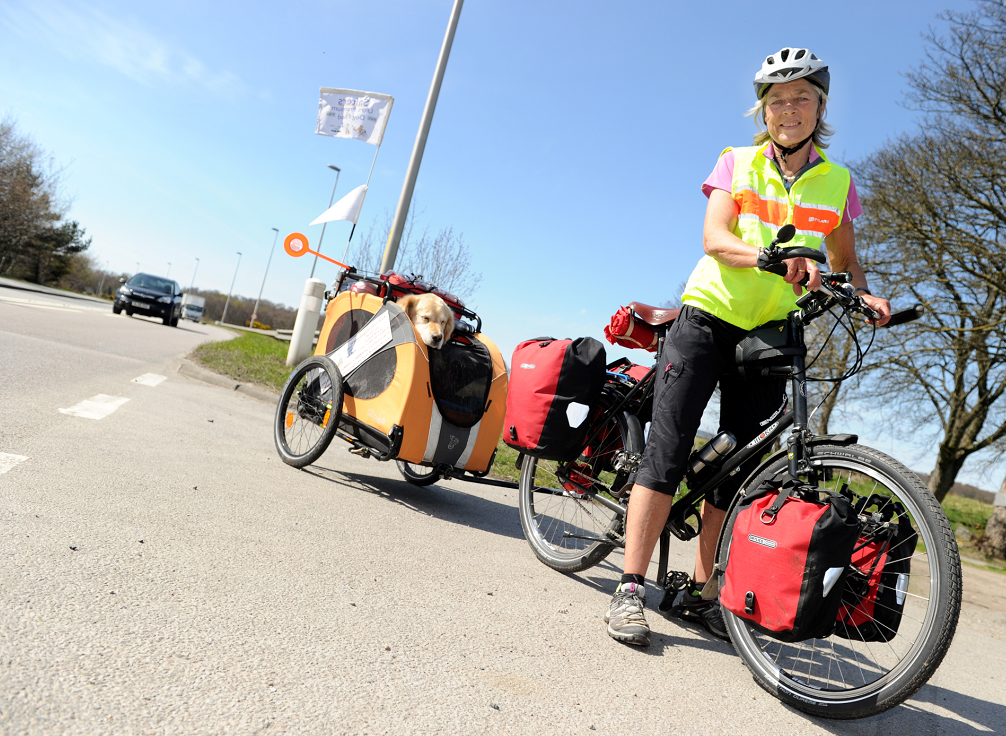 With her seven-year-old golden retriever Oscar in tow, grandmother of eight Maggie Scorer has taken on the barking mad challenge of cycling around the entirety of Britain's coastline for charity.
Cycling between 6am and 3pm every day, the pair are aiming to complete the 5,000 mile journey in aid of Leukaemia and Lymphoma Research and the stillbirth and neonatal death charity Sands.
Mrs Scorer arrived in Aberdeen yesterday, one month into her five-month-long challenge.
She said she and her four-legged friend were having a wonderful time.
"I was going to walk it but that would have taken too long, and I wasn't prepared to leave behind my dog so I thought that going by bicycle was the way to go," she said.
"Oscar is quite content in his chariot, and spends his time snoozing and taking in the views.
"It has been good so far actually, but there has been relentless wind and of course the hills in Scotland aren't too forgiving. But it's incredible to visit all of these wonderful places that you never knew existed.
"Oscar loves it, he's very happy. He just likes to sit in the back, look around, take it all in, and have a little bit of a snooze, and when we finish up for the day he gets out for a little wander around.
"I try to get to wherever I'm getting by 3pm every afternoon so me and Oscar can relax and chill a bit before the next day's cycling."
Mrs Scorer, who is from Suffolk, chose to raise cash for Sands for reasons close to her heart.
She added: "I had a stillborn baby in 1977, long before there was any sort of support system. It was all handled very badly really. But now we have Sands, and they're a very worthwhile charity who give people a lot of comfort and support at a time when they need it.
"I also chose to raise money for Leukaemia and Lymphoma Research because my son-in-law had a bone marrow transplant last year.
"He was diagnosed with Myelofibrosis which is a form of blood cancer, but he's currently going from strength to strength.
"I'm aiming to raise £25,000 for these causes, and I've had support from a lot of people, even a dog food company who have been sending me doggie parcels ahead of time to keep Oscar fed."
To follow Mrs Scorer and sponsor her journey go to www.dogontour.co.uk.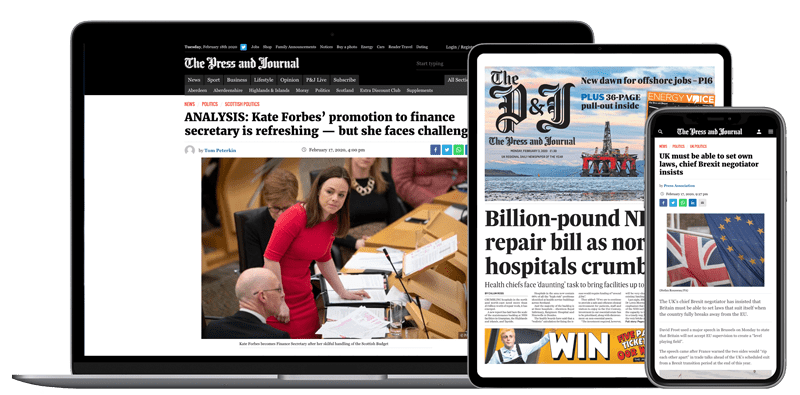 Help support quality local journalism … become a digital subscriber to The Press and Journal
For as little as £5.99 a month you can access all of our content, including Premium articles.
Subscribe