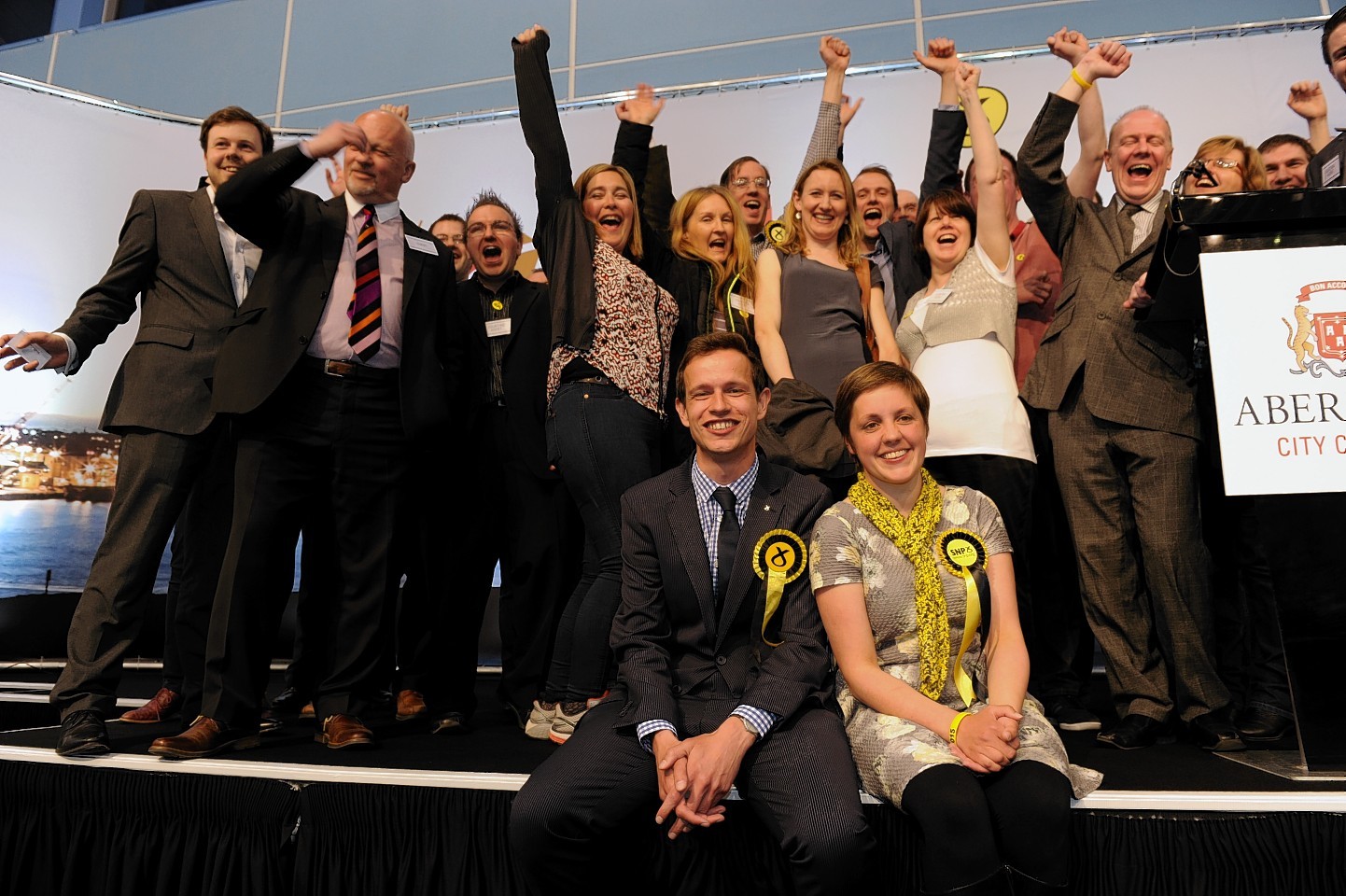 Labour's stranglehold on Westminster seats in Aberdeen has been broken by the SNP in a historic shift in power in the north-east.
The Nationalists took Aberdeen North, which Labour has lost only once since WWI, with a landslide majority of more than 13,000.
In Aberdeen South, Dame Anne Begg, MP since 1997, lost her seat to former city council leader Callum McCaig by more than 7,000 votes.
It was a reflection of the unprecedented national surge in support for the SNP, even in areas such as the north-east which voted heavily against independence in last September's referendum.
Speaking after the result was announced, Mr McCaig said: "I am immensely proud to be elected as Aberdeen South MP, it is a huge honour and one that I will carry with great pride."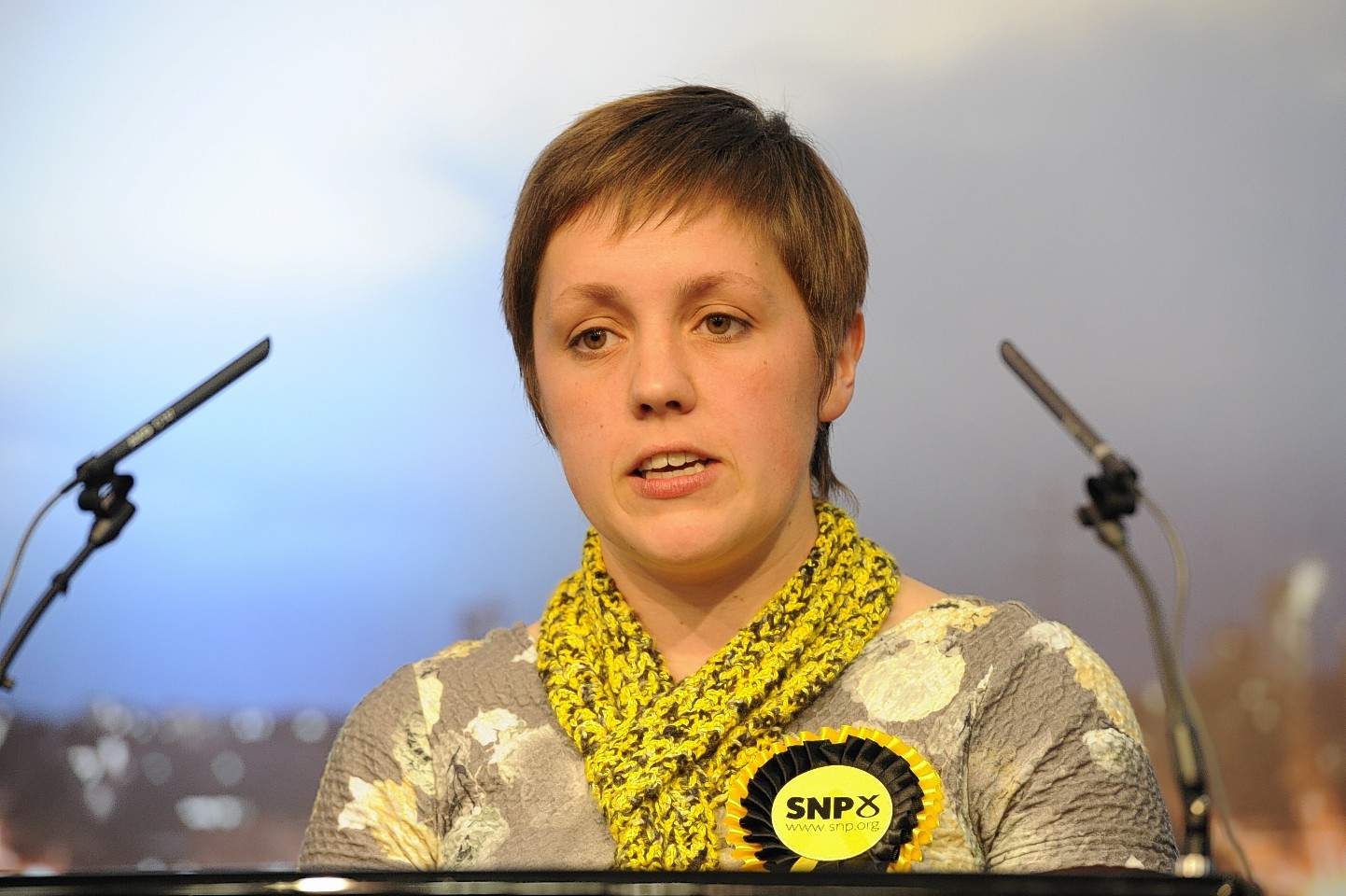 Mrs Blackman said she hoped to be a positive voice at Westminster for Aberdeen and Scotland.
She added:"By ending austerity and scrapping Trident, we can choosee to invest in the things that really matter, helping the most vulnerable and creating a fairer society."
Mrs Blackman said that local issues relating to the local Labour-led council such as the controversial Marischal Square development were raised continually on the doorsteps by disgruntled voters.
The results mark a remarkable rise for Mrs Blackman and Mr McCaig, who were both barely out of their teens when elected to Aberdeen City Council in 2007 at the age of 21 and 22 respectively.
Now Mr McCaig, 30, a former Cults Academy pupil and Mrs Blackman, 29, who was educated at Robert Gordon's College, will take their places at the House of Commons in a scenario neither will even have imagined as recently as a year ago.
The Conservative vote was up in Aberdeen North and significantly Aberdeen South in an apparent indication that attempts by Labour to convince Tory supporters to vote tactically in the later stages of the campaign fell flat.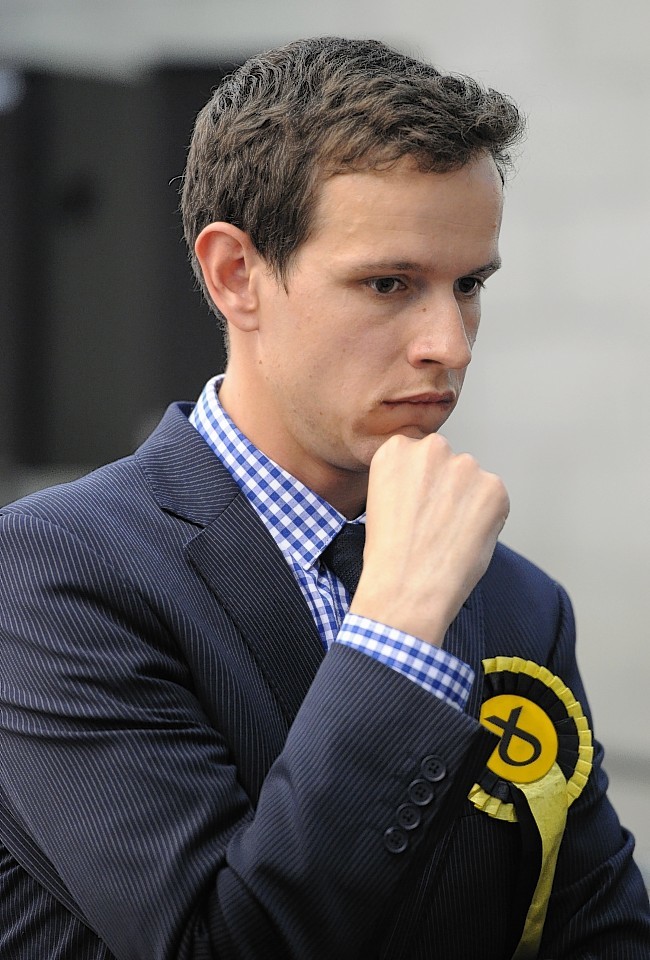 Dame Anne told tearful Labour staff that never "in her wildest dreams" did she think she would have been MP for 18 years and said she had "had a blast".
Earlier, Labour activists appeared tense from the outset, even before the first boxes full of votes began to arrive. SNP members, in contrast, were quietly confident, but making no predictions.
As news began to circulate of the exit polls appearing to confirm earlier predictions of a near-wipeout of Scottish Labour, SNP counting agents were tempering expectations.
Labour members, meanwhile, were clinging to a subsequent You Gov poll which showed a more promising picture, with the SNP taking 48 rather than 58 seats.
By midnight, Labour sources were admitting that they were losing Aberdeen North, but the race appeared much tighter in Aberdeen South. By 1am, senior Labour members were conceding privately that they looked like losing both seats.
At 2.30am, Mr McCaig and Mrs Blackman arrived in the hall to hugs and smiles from local activists as incredible results began to filter in from around the country.
Results:
Dame Anne Begg (Labour) 12,991
Christoper Gray (Independent) 139
Callum McCaig (SNP) 20,221
Denis Rixson (Liberal Democrat) 2,252
Sandra Skinner (UKIP) 897
Ross Thomson (Scottish Conservative and Unionist) 11,087
Turnout: 71.42%
Richard Baker (Labour) 11,397
Kirsty Blackman (SNP) 24,793
Euan Davidson (Liberal Democrat) 2,050
Tyrinne Rutherford (STUSC) 206
Sanjoy Sen (Scottish Conservative and Unionist) 5,304
Christopher Willet (National Front) 186
Turnout: 64.97%