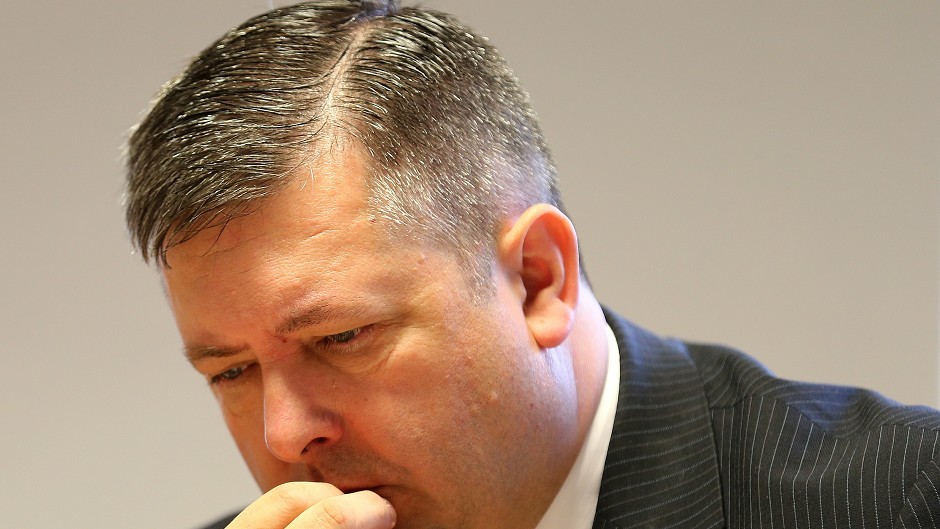 US authorities have still not agreed to hand over an uncensored report into CIA torture to help the police investigation into the use of Scottish airports for extraordinary rendition.
Lord Advocate Frank Mulholland, Scotland's top prosecutor, has confirmed he is "still awaiting the outcome" of a request for an un-redacted copy of the US Senate study.
SNP MSP Kevin Stewart said last night it was "vital" that the secret document was sent to Scottish officers.
The police launched an inquiry in 2013 after the Press and Journal revealed new evidence that CIA planes had used Inverness, Aberdeen and Wick airports during a period when terror suspects were being illegally detained, transferred and tortured at various locations around the world.
The Press and Journal contacted British academics from the Rendition Project and asked them to review flight data at the three airports which later revealed "conclusive" proof that five CIA flights landed at both Inverness and Wick, with a further three at Aberdeen International Airport.
Last year, a controversial US Senate report confirmed the CIA carried out "brutal" interrogations of al Qaida suspects in the years after the 9/11 attacks on the US, but the full version of the study has not been made public.
Mr Mulholland confirmed in January that his office had ordered the police to request an uncensored copy.
However, it has now emerged that the document has still not been handed over.
In a letter to Mr Stewart, the Lord Advocate said: "I can confirm that an instruction has been given to Police Scotland by the Crown Office and Procurator Fiscal Service (COPFS) to request and consider the un-redacted version of the US Senate select committee's study into the CIA's detention and interrogation programme as part of the ongoing investigation into rendition flights in Scotland.
"At this stage I am still awaiting the outcome of this request."
Mr Stewart, who is SNP MSP for Aberdeen Central, said last night: "I'm pleased that the Lord Advocate continues to push for these documents.
"I think it's vital that we know the whole truth of what happened with extraordinary rendition in Scotland and I hope that these documents will be handed over and possible prosecutions will be considered after these documents have been received."