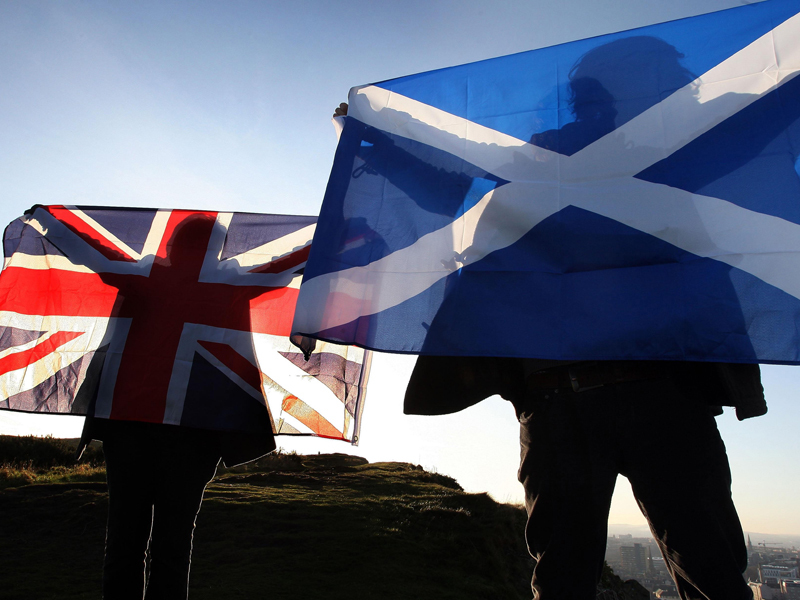 Chancellor George Osborne has refused to back down from his opposition to a currency union as the Treasury's top official warned that Aberdeen would be put at risk by independence.
Mr Osborne told MPs that he had left himself "no wiggle room" for a deal to let an independent Scotland share the pound, and also warned that traditional Scottish banknotes could be scrapped.
Sir Nicholas Macpherson, the permanent secretary to the Treasury, denied that Aberdeen and the North Sea oil and gas industry were propping up the UK economy.
The senior civil servant, who controversially published his private advice opposing a currency union earlier this year, also warned that the Granite City could not be bailed out in the event of a North Sea downturn after independence.
The pair were giving evidence to Westminster's Scottish affairs committee on the currency issue, which has become a key dispute in the independence debate.
Mr Osborne again dismissed the prospect of Scotland keeping the pound in a union, saying: "We have all made it clear that there will be no currency union if Scotland becomes independent.
"No ifs, no buts. An independent Scotland would not share the pound with the rest of the UK."
He added that Scottish banks currently print Scottish notes because of the agreement of Westminster, but that would not continue if an independent Scotland carried on using the pound without an official union.
Sir Nicholas used the Aberdeen economy as an example of how the UK system works.
"If there's a downturn in the oil industry and that affects the Aberdeen economy, there will be quite a big transfer of payments through the department for work and pensions, to that local economy," he said.
"In the case of independence, those transfer payments simply wouldn't happen, unless you constructed an extraordinary sort of central fund, but that is just not in anybody's proposals, and I'm quite certain the rest of the UK wouldn't agree to them."
Labour MP Jim McGovern said: "Ironically, you used Aberdeen as an example – that if some sort of financial crisis happened you could kind of bail out Aberdeen as it were.
"The separatists argument is that Aberdeen is bailing out the UK, in terms of the oil industry. Does that argument stand up to scrutiny?
Sir Nicholas responded: "I don't think it does.
"Don't get me wrong, Aberdeen is an extraordinarily successful part of the UK, and does make a big contribution.
"But, I think the point I would make is that when it comes to fiscal matters, Scotland on its own would be more dependent on the oil and financial sectors than the UK average, and this would expose it to greater risk."
After the hearing, Finance Secretary John Swinney said: "This was a desperate attempt from the chancellor to try and recover some credibility, after his 'sermon on the pound' completely backfired and has led to a surge in support for 'yes'.
"It doesn't matter what George Osborne claims on currency now – the people of Scotland do not believe his bluff and bluster, and even senior UK ministers have admitted that of 'course there will be a currency union'."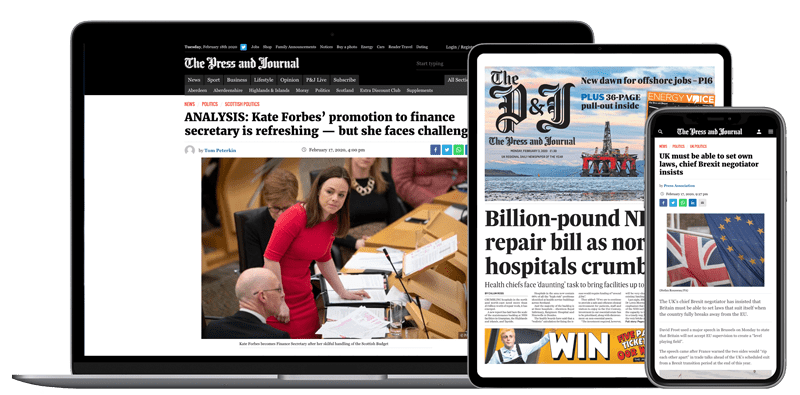 Help support quality local journalism … become a digital subscriber to The Press and Journal
For as little as £5.99 a month you can access all of our content, including Premium articles.
Subscribe