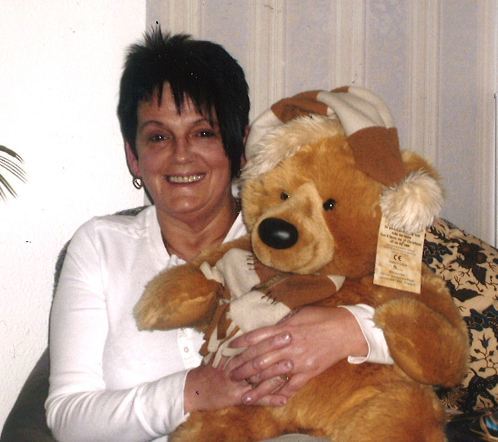 The heartbroken family of a north-east woman who died during a Highland holiday have revealed their desperate race against time to raise thousands of pounds so they can bury her at home.
June McKenzie will be laid to rest in the north of Scotland if her children cannot raise enough money to pay an undertaker to take her back to Aberdeen after she died in Aviemore.
The 56-year-old had only just arrived at the tourist resort with her youngest daughter, Billie-Jean, and six-year-old grandson, Owen, when she suffered a fatal asthma attack.
Despite her daughter's battle to save her life, she died in the 20-year-old's arms as Owen pleaded for his "Nana" to wake up.
The mother-of-three was taken to Raigmore Hospital where a postmortem was carried out, and her body is now ready to be released.
However, the family say they do not have the £2,800 needed to get her home to Aberdeen, which would also pay for a funeral service.
If they fail to raise the cash by Monday, Mrs McKenzie will be buried miles from home in a Highland Council-paid 'pauper's burial'.
Her children Billie-Jean, Julie and George – who lost their father eight years ago – have now launched a desperate 'crowd funding' appeal in the hope strangers can help them get her body home.
"It kills me to think of her up there on her own, and that she will be buried somewhere we don't know," said Billie-Jean.
"We have no ties to that part of the world. She wouldn't want to be there."
Earlier this year, Mrs McKenzie began saving up for a holiday to Aviemore – her "favourite place" – as she was determined to take her grandson on his first holiday.
But within a few hours the trip turned to tragedy.
"It was our first night there – around 4am – and I heard mum run into the kitchen," said Billie-Jean.
"She had the inhaler in her hand and was gasping 'phone an ambulance'. I gave her mouth to mouth, I gave her CPR.
"I tried my best to hide it from Owen, but he kept saying 'get my Nana off the floor'.
"I knew she had gone but I didn't want to believe it. She died in my arms.
"Owen kissed her and said 'goodbye Nana, I'll see you again in heaven'."
Following the tragedy on August 9, Mrs McKenzie's children were told that if they cannot pay for a private funeral, the Highland Council has responsibility for burying her.
Ellon-based Davidsons Funeral Directors has offered its help by significantly reducing the cost of transporting Mrs McKenzie's body home and organising a funeral service.
But her family say they will struggle to even pay that.
"I'm only 20-years-old – I don't have the money to pay for it," said Billie-Jean.
"If my mum doesn't come home to us I don't know how we will cope."
Crowdfunding site
This week, Mrs McKenzie's family set up a 'crowdfunding' site where people can donate to their fight to get her home.
Billie-Jean said her mother would help absolutely anyone – and that she hoped and prayed people would want to help her.
Mrs McKenzie was a carer for her 96-year-old mother, who lived in the family's home at Garthdee.
"My mum was one of a kind – a diamond," said Billie-Jean.
"She would give you the shoes off her feet if she thought you needed them."
The family have raised around £800 so far thanks to friends and "complete strangers".
Billie-Jean said: "I want to thank everyone who has donated so far – we're a step closer to getting my mum home.
"We are very sorry to ask, but we don't know what else to do. Whether it's big or small, it will all be kindly accepted."
Her son, George, said: "I haven't even said goodbye to my mum yet. I want to see her one last time."
To donate, visit www.gofundme.com/q726mgtb