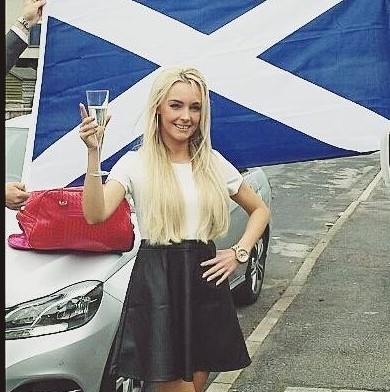 An Aberdeen woman will be competing for the title of Miss Scotland tonight (August 27).
Tessa Forbes, is one of 10 finalists in the competition.
The 23-year-old travelled down to Glasgow in style last night in a chauffeur driven Mercedes Benz by Alex Ingram of D and A Weddings Cars.
This is Tessa, from Rosehill's, biggest competition, with the winner of tonight's event securing a place in the Miss World Final in China.
Tessa's proud dad, Garry, said: "She is very excited and very nervous.
"Tessa is quite a quiet girl, but it will be a great experience for her."
He added: "The entire family and her friends are very proud of her.
"There are a few of us in Glasgow to cheer her on."