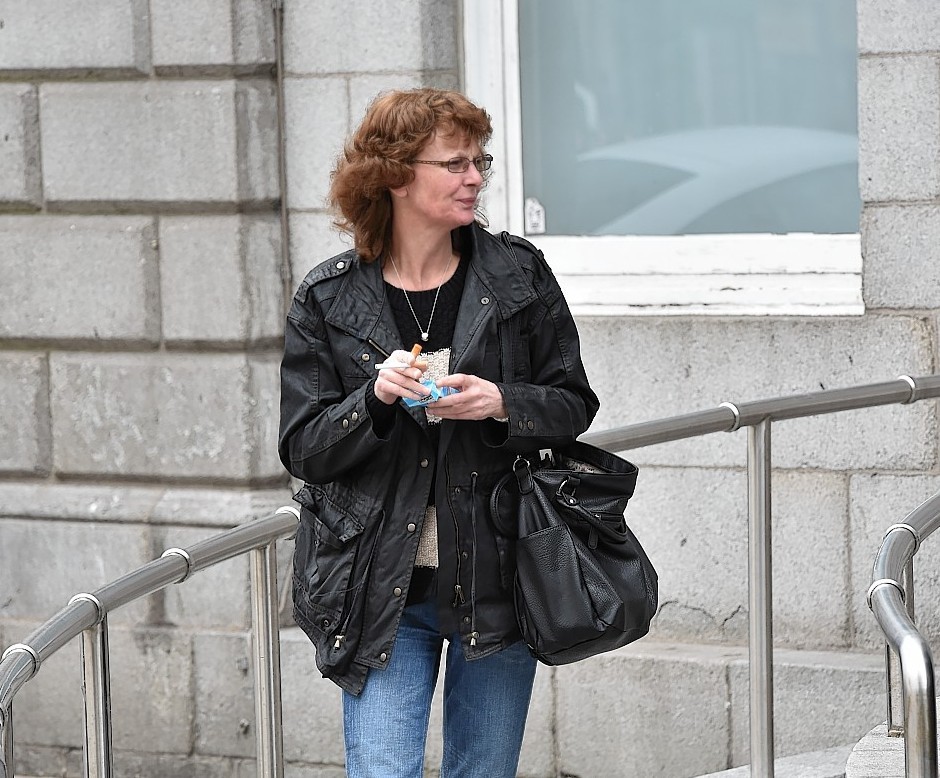 A woman who became addicted to online gambling following the death of her son has been jailed for a year after embezzling nearly £40,000 from her bosses.
Jacqueline Singer plundered the accounts of Builders and Joiners Ltd in Bucksburn, Aberdeen while she worked as their receptionist.
Over the course of 16 months, the first offender stated to pay herself an extra £50 or £60 from the firm's bank.
However, the amount of cash she was taking quickly increased until she had illicitly gained almost £39,500.
Yesterday, the 49-year-old appeared at Aberdeen Sheriff Court to be sentenced having previously admitted committing the offence.
The court heard that Singer had worked for the company since it was formed in 2011.
Fiscal depute Anne MacDonald said the directors, Mr Gordon and Mr Park, had not only considered her to be a trusted employee but they had also thought of her as a friend.
Ms MacDonald said Ms Singer's bosses had been completely unaware she had been taking the cash until June last year, when they noticed irregularities in their bank statements.
The court heard it was not difficult to trace where the money was going as Singer was transferring the cash into the account where she received her wages.
And when she was questioned about her crimes by the police she said: "Well to be quite honest there's no point in beating
about the bush. I know what this is about.
"I'm going to hold my hands up. I'm guilty. I'm ashamed. I can't turn the clocks back. I can't keep making excuses, I just can't pay the bills.
"I borrowed this money and I was going to repay it but things went from bad to worse and I started getting involved in online gambling."
Representing Singer, of Flat 1, Hawthorn House, School Road in Kintore, solicitor Christopher Maitland said his client had developed the addiction after the death of her son.
He said she accepts full responsibility for her actions and deeply regrets what she did.
Mr Maitland said she started out taking smaller sums of cash which she hoped to repay, however her debt soon spiralled out of control and she resorted to embezzling more and more.
He said: "She is totally disgusted and ashamed with herself. Her eldest son died far too young. She struggled to cope with that and she turned to online gambling to deal with depression.
"It seems to be a misguided gamblers logic that the more you play the more you win. She thought in doing this the money could be repaid."
He added: "It was not a sophisticated scheme. Her deceit was a huge burden and she almost wished she had been caught."
Sentencing the first offender Sheriff Annella Cowan said there was no alternative than to impose a prison sentence for the "gross breach of trust".
Yesterday, at their home at Kintore, Singer's partner said they had no choice but to accept the punishment – and that it meant they could now move on with their lives.
No one from the company could be reached for comment last night.