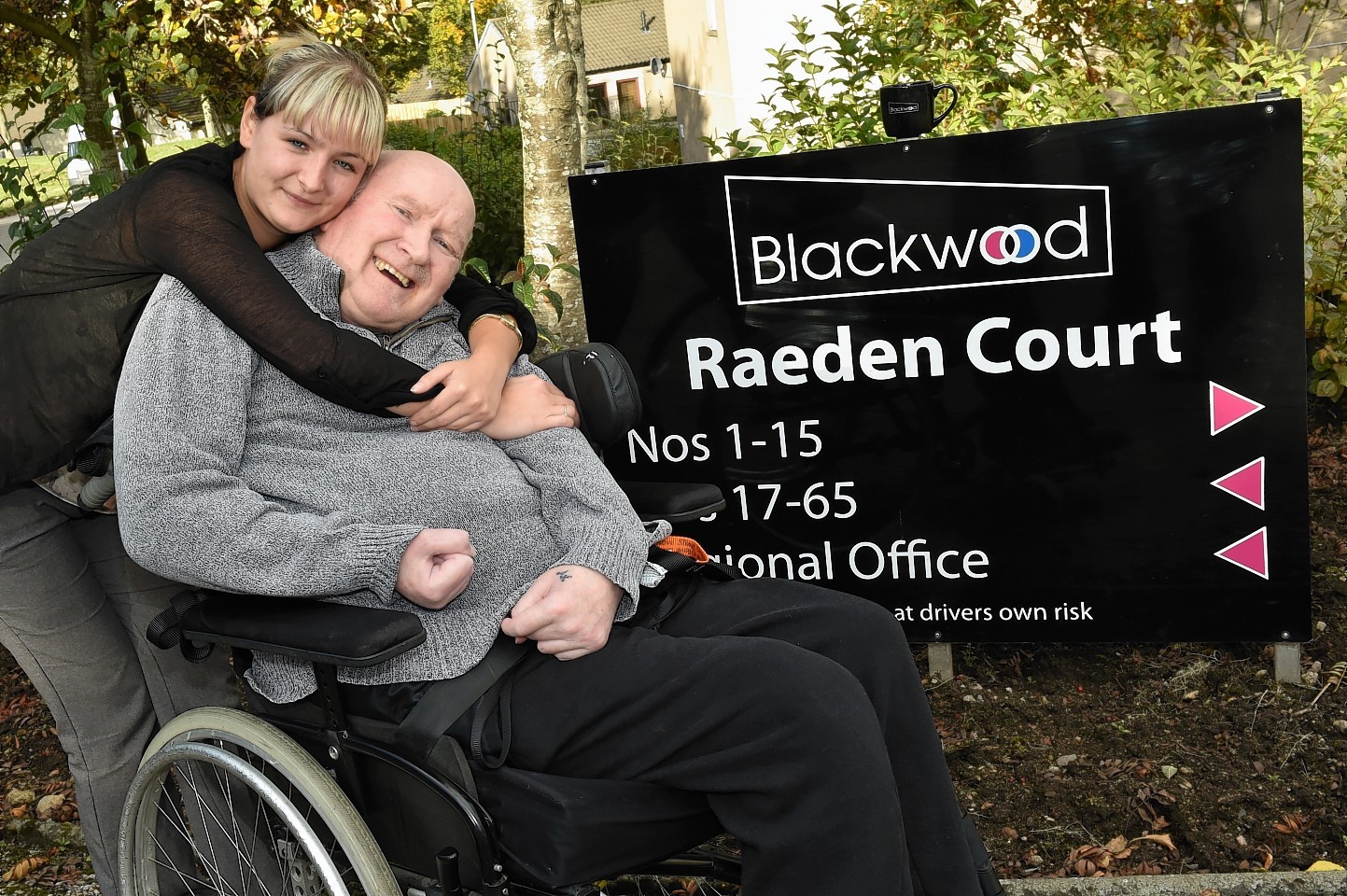 An Aberdeen care home has received a glowing report from inspectors.
Raeden Care Home, in the Stockethill area of the city, was visited by the Care Inspectorate earlier in the summer.
Now inspectors have revealed their findings, and have given the highest possible grading to the staff, care and support, environment, and management and leadership categories.
Inspectors also found staff were "attentive" and "approachable" to residents and families.
Senior management at the facility, run by Blackwood, were however recommended to come up with a development plan to help improve the service in the future.
The Care Inspectorate also reviewed Raeden Court's home care and housing support services, for disabled people living on their own.
Similarly, these were highly-commended by the inspectors.
Speaking last night, manager Carole Sands said she was "thrilled" with the inspectors' finding.
She said: "The high score reflects well on the both the staff and the relationships with customers at Raeden Court. It demonstrates strong element of teamwork and support that is build into the core of our services.
"We ensure our management team is fully trained to the highest level and that our services are in keeping with the best practices and local services that influence our wider local service.
"By offering a high level of training and support our staff are enthusiastic and committed to their roles.
"There is definitely a real sense of community within Raeden Court, our staff take the time to build and maintain working relationships with our customers, which provides an environment in which our customers can express their wishes freely, knowing that they will be heard.
"We are always trying to improve our service therefore it's great to receive feedback from the Care Inspectorate on how is best to implement changes."
Fanchea Kelly, chief executive of Blackwood, added: "The fact that Raeden Court achieved five star grades in all categories demonstrates the level of commitment to services from the staff who make the development a real working community."