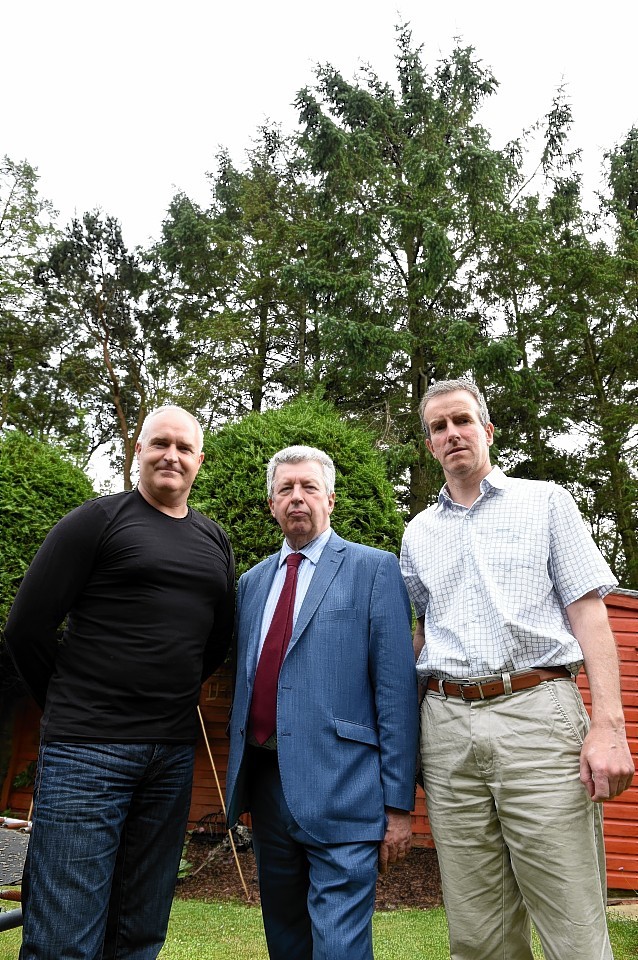 A group of neighbours left in the dark by the towering trees next door have taken their fight to the Scottish Government.
Residents of Park Drive in Stonehaven claim their homes have been overshadowed by the trees at care home Mowat Court.
They applied to Aberdeenshire Council under the High Hedges (Scotland) Act 2013, with officers recently issuing the care home operator with an order to fell a row of spruce trees by March.
Council officers said the trees have been allowed to overgrow over several decades, and have left homeowners without sunlight.
More than 100 trees – a mix of pine, spruce, sycamore, birch, beech and oak – above 80ft are situated on the land at Mowat Court.
But the Park Drive residents want more to be done, and claim removing just the one row of trees would do little to improve their living conditions.
Gordon Lamont – who lives on the street with wife, Fiona – said: "We believe they are only cutting three trees which will make minimal impact whatsoever. So we are going to appeal the decision. It is not going to make an effect really.
"We have now appealed so it will be about three months before we hear back. Quite a few people in the street have written letters supporting the appeal."
He added that the trees should be trimmed back to roughly 16ft in height or so that there are gaps in between the woodlands "to give suitable sunlight".
He added: "We have been there 27 years and you used to get sun in the evening. Every year it gets worse and worse."
A council spokesman said: "The council has decided that the hedge in question both constitutes a high hedge for the purposes of the act and adversely affects the enjoyment of the domestic property which an occupant of that property could reasonably expect to have."
Mowat Court is owned by Care UK, and last night a spokesman said: "We sympathise with the people living adjacent to the home and hope that we'll soon be able to find a suitable solution regarding the height of some of the trees in the grounds of the home.
"We look forward to hearing the outcome of their appeal and will implement any final notice as quickly as possible so that we can bring this matter to a close."