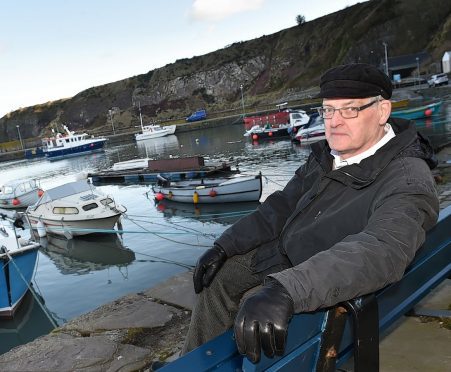 Councillors formally shelved plans to transform an iconic Aberdeenshire harbour into a marina yesterday – but vowed to "keep it alive".
The Kincardine and Mearns area committee agreed that it would not be feasible to turn Stonehaven harbour into £20million marina, but outlined their commitment to the area
Stonehaven Town Partnership, who led the project to breathe new life into the port, raised funds for a feasibility study into its potential uses by PJ Consulting and Associates.
However, the report pointed out that a marina would cost between £10million and £20million, adding the best course of action would be to carry out repairs and build a new breakwater at the spot.
Yesterday the committee agreed a marina was not a "viable proposal" but agreed to use the study for any future projects.
Councillors also highlighted the tourism potential of the quay, which has been making a financial loss annually, and encouraged the establishment of a steering group to bring future projects forward.
Stonehaven councillor Peter Bellarby said such an organisation would be a "good thing" for the town.
He added: "One of the things I have particular concerns about is the state of the outer walls, which the report shows has got serious defects.
"The result of this report is the marina is not considered a feasible project because of various constraints.
"That has been ruled out, but we really do want to keep this harbour alive, it is a prime attraction of Stonehaven and its visitors."
Area manager Willie Munro said an attempt had already been made to create a steering group.
He added: "We can only make is happen if there is an enthusiasm from the community within this."
Councillor Alison Evison said the tourism potential of the harbour could benefit "the wider economy".
She added: "That is the big, positive opportunity we need to grasp from this. We need to promote the historical nature of the harbour."
David Fleming, chairman of the STP, said: "We very much welcome that the councillors present supported the idea of stakeholder involvement, and realise that doing nothing is not an option.
"We also welcome the announcement that the council are going to examine in more detail the state of the pier."