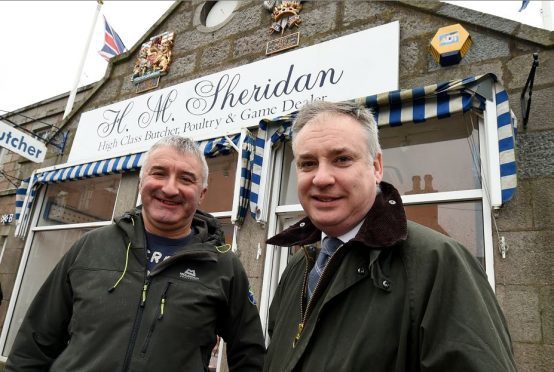 A beloved Aberdeenshire butcher shop, consumed by the raging flood waters of the River Dee, could be reopened as early as next week.
The owners of HM Sheridan butchers, on Ballater's Bridge Street, have made huge progress restoring the outlet – which supplies the Royal Family with meat during their stays at the Balmoral Estate.
It could be the first business on the Deeside village's main street to reopen following Storm Frank, which caused the Dee to burst its banks on December 30 – heralding two weeks of flooding across the north-east.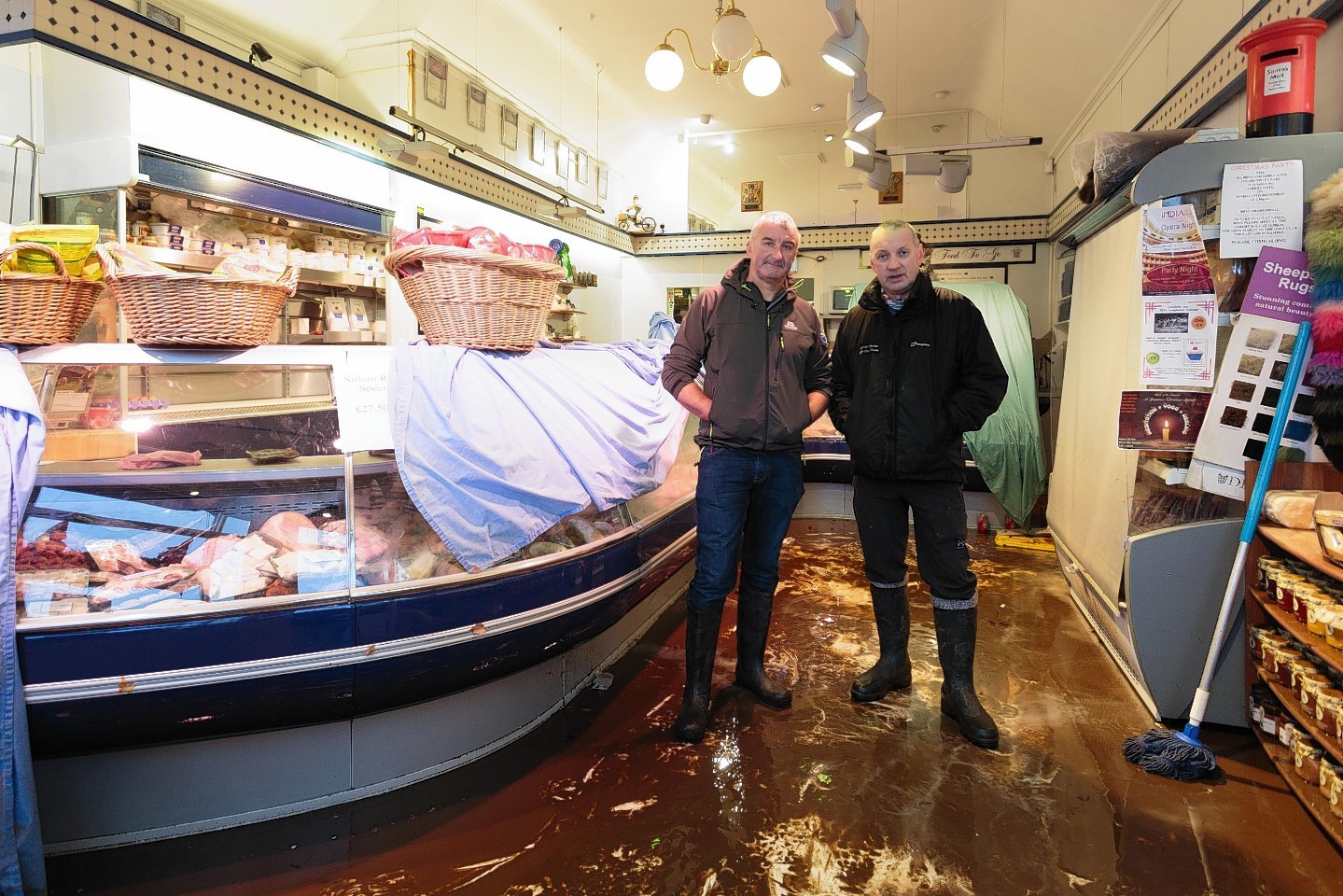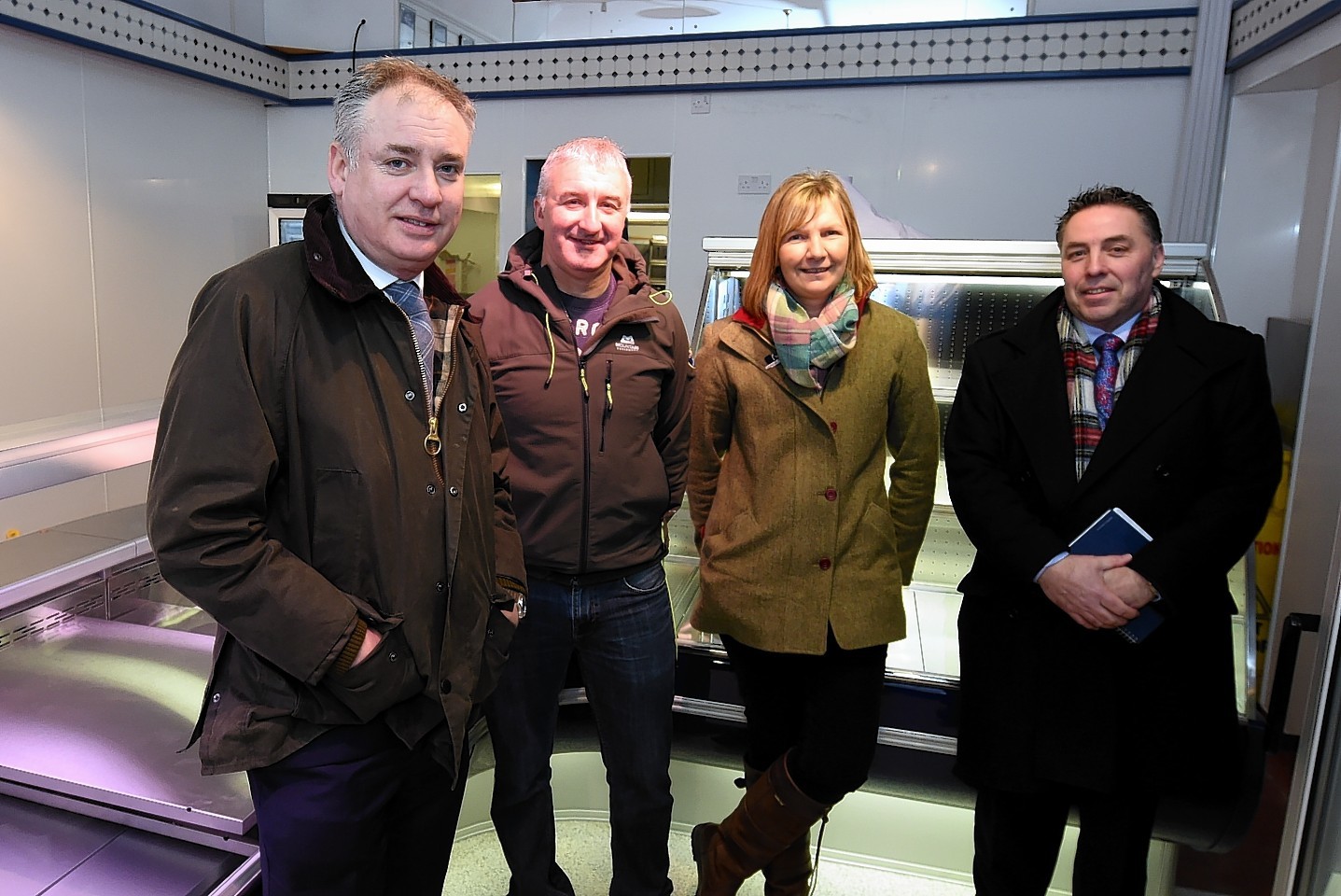 The Sheridan shop – renowned throughout Deeside for its locally-sourced produce – was immersed in several feet of water, with owners John Sinclair and Barry Florence forced to bin between £40,000 and £50,000 of stock.
But now, the pair hope it could open again late next week, with the first meat orders expected on Wednesday.
Yesterday, the Scottish Government minister for rural affairs, food and environment, Richard Lochhead, paid a visit to the shop as he toured Ballater, which was worst affected by flooding in the region.
Some 600 homes and 100 businesses were devastated by the tempest across Deeside.
Of this number, 307 homes and 60 businesses were affected in Ballater alone.
The butcher shop's interiors are being replaced "like for like" with its counter and fridges currently being fitted.
Mr Sinclair said the reopening would be like starting the business from scratch.
He said: "We have to start off slowly and build it up again. To get the build-up of stock we had before is going to take a while because of the expense involved.
"We haven't got that much money with it being shut. We've had to just gradually build it up.
"Before the floods, it was obviously just after Christmas and then it was New Year – we had a lot of stock in.
"It was Hogmanay, so we had beef roasts and everything, which is probably the most expensive cuts you can get.
"We lost all of them. We didn't even get the orders made up, so people didn't get their food.
"There was a lot of sympathy from the customers, a lot of well-wishers contacting us."
Mr Sinclair added that he and Mr Florence had set their sights on reopening immediately following the floods.
He said: "The day after [the floods struck Ballater], we were in and more or less got things rolling."
He hopes the reopening might kick-start a chain reaction on Ballater's high street.
Mr Sinclair said: "The chemist is still drying out. Hopefully they won't be too far behind us."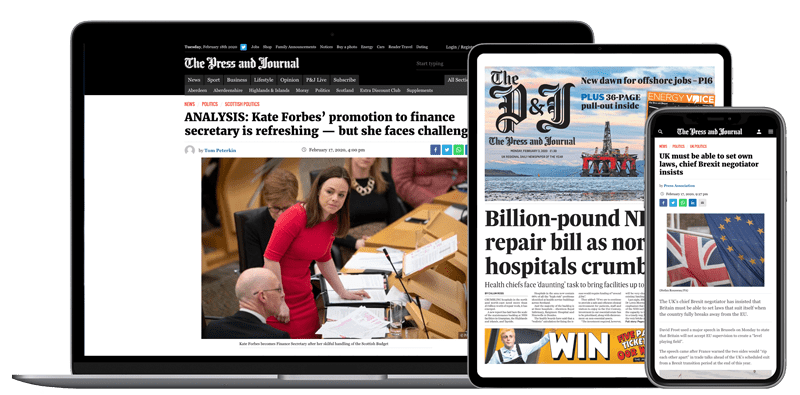 Help support quality local journalism … become a digital subscriber to The Press and Journal
For as little as £5.99 a month you can access all of our content, including Premium articles.
Subscribe