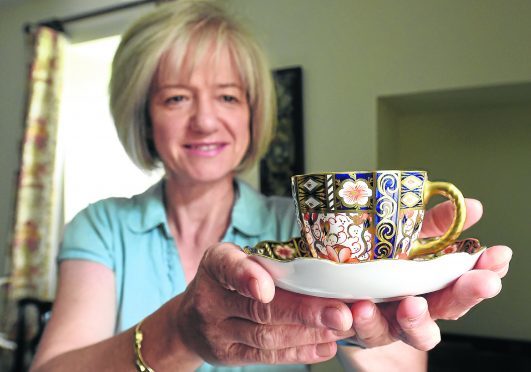 Many of us have a favourite local historic attraction – that place you'll always suggest to a first-time visitor.
Perhaps it brings back childhood memories – rolling Easter eggs at Drum Castle or camping in the grounds of Haddo House – or maybe it is somewhere so beautiful, like Glencoe, that it takes your breath away every time you go.
From fairytale Craigvar Castle, near Alford, to the imposing Glenfinnan Monument and its stunning landscapes, it is easy to let your imagination run away to the stories of centuries ago.
And now, the National Trust for Scotland (NTS) has launched its biggest-ever heritage project to find out exactly what treasures are hidden away in its vast estate to ensure those tales live on for years to come.
The £1.3million Project Reveal will record each and every one of the 100,000-plus artefacts in the NTS collection across 47 of its 129 properties – from the vast Culzean Castle in Ayrshire to the thatched fisherman's cottage in Cromarty where geologist Hugh Miller was born.
Weighed down with laptops, cameras, tape measures and object-labelling equipment, the six inventory teams are already delving into the archives – with Brodie Castle, near Forres, and Pitmedden Gardens, near Ellon, two of the first to be explored.
Deirdre Mitchell, lead infantry officer for the north-west, has been cataloguing items at Brodie Castle.
One gem discovered so far is a set of gin pigs, made from blown glass. One of the jugs had retained its silver stopper, which doubles as the pig's nose, and the hallmarks examined by the team suggest it was made in 1903 by manufacturers with the mark PLB&Co.
Ms Mitchell believes the project – the biggest of its kind in Scotland – will offer a rare chance to stumble across other items which have beenlong since forgotten at the 12th-century ancestral home.
The rose-coloured castle stands on land confirmed to Clan Brodie by Robert the Bruce, and although once very much a family home, the public can now admire its huge art collection and library.
The team is currently working in the nursery and nanny quarters, which are believed to be haunted – but Ms Mitchell finds the echoes of the past comforting.
She said: "So far the project has been going really well, it's exciting to think there are items which have sat undiscovered for many years.
"There are so many cupboards and drawers in Brodie, even little things like old-fashioned trunks hold secrets.
"I opened a trunk and it was packed with newspaper from the early 20th century, I can only imagine the papers were used to wrap things in.
"It's been pretty interesting to see the fashions from that era, and it's a reminder that Brodie was very much a family home.
"Although I am yet to feel any ghostly presence, other members of staff have reported seeing a figure in the corner of their eye."
Ms Mitchell takes all ghoulish company in her stride, and the team has been kitted out with fleeces to deal with the chilly temperatures – with the nursery found at the very top of the castle.
"Cold rooms are on an occupational hazard, there's no such thing as under-floor heating at Brodie but we've been getting pretty fit going up and down narrow staircases," she said.
"It's easy to stay focused when there is so much to do but there is certainly an end in sight.
"Every single item has a story and a quirk whether it's a piece of fine art or a children's toy.
"All items are interesting in their own right and we have been working from corner to corner in each room so nothing is missed.
"This week I've been crawling underneath tables making sure nothing is left undiscovered, it's certainly not your average nine to five job.
"I came across some children's building blocks which were covered in scribbles and pictures.
"I think that serves as an important reminder that Brodie Castle would once have been filled with people and the nursery would have been well used.
"This is why it is so important that we preserve these items and the stories they tell for generations to come."
Susan Burgess, property manager and head gardener at Pitmedden Gardens, believes the project will also help attract more visitors, as new exhibits will be discovered and rotated in to freshen up displays.
Pitmedden Gardens has enjoyed a good year so far, with visitor numbers up, and Ms Burgess is hopeful even more people be tempted to drop by when they discover just what is on their doorstep.
Major James Keith donated the Pitmedden Estate – including the house, famed walled garden and acres of woodland and farmland – to the NTS in 1952.
About 25 years later, the trust was given an extensive collection of agricultural and domestic artefacts owned by Tarves farmer William Cook, which has been used to create the Museum of Farming Life.
Now the Project Reveal team is sifting through both the extensive Keith and Cook collections, documenting all the artefacts that have helped bring to life the fascinating story of Aberdeenshire's rural history for the last 60 years.
Ms Burgess said: "It's going very well, they are really enjoying it.
"The team has to be very organised and have been busy cataloguing items in the Keith collection in Pitmedden House.
"It includes furniture, fittings and things from the Keith family which is all being collated and photographed and recorded digitally.
"The Museum of Farming Life has a huge amount of stuff donated by William Cook, large pieces of agriculutural equipment like a horse-drawn plough and harrows. There's a farmhouse set up as it might have been in the 1800s with an old kitchen dresser and the sorts of things that you'd see in your granny or great-granny's house – tea services and that kind of thing.
"It's very interesting to see it all being pulled together."
Ms Burgess said she was sure there would be some hidden treasures discovered during the works, adding it was hugely important for the NTS to know exactly what is in its collection.
"Project Reveal is an important piece of work," she said. "The charity needs to know exactly what we've got and what we're looking after.
"From our point of view at Pitmedden, we were acquired by the NTS in 1952 so what was then regarded as valuable or special may now, 60 years on, be something very highly collectable and its value may have gone up.
"It's really rewarding to see this all come together, and for pieces to be freshly assessed.
"There's more to Pitmedden Gardens than people think, it exceeds expectations.
"This work will let us see what high quality pieces we have, and we'll be able to rotate the collection and find things that had perhaps been forgotten about."
An online blog is following the progress of the team as they go through the collections at the first five properties, which also include Newhailes in East Lothian, the Hill House in Helensburgh and Culzean Castle.
As well as the gin pigs at Brodie Castle, another unusual find has been an art deco hoover from 1934 at the Hill House.
And, over the copurse of the next 18 months, Wendy Turner – who is heading up Project Reveal – is confident there will be many more quirky items uncovered by the 26-strong squad.
"We fully expect the teams to find hidden treasures and to uncover new stories about our collections," she added.
Simon Skinner, chief executive of NTS, hailed the work as a "huge project" for the heritage of Scotland.
"It will mean we will know so much more about the many treasures in our care," he said. "This information will help us as we strive to share Scotland's spectacular scenery, amazing history and unforgettable experiences with more visitors, in more engaging and relevant ways."
To follow the team – and stay up to date with the discoveries made at Brodie Castle and Pitmedden Gardens, visit www. nts.org.uk or search #ProjectReveal on Twitter.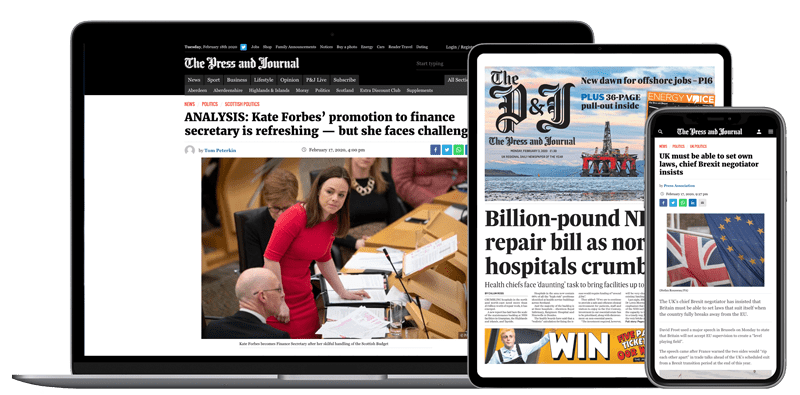 Help support quality local journalism … become a digital subscriber to The Press and Journal
For as little as £5.99 a month you can access all of our content, including Premium articles.
Subscribe