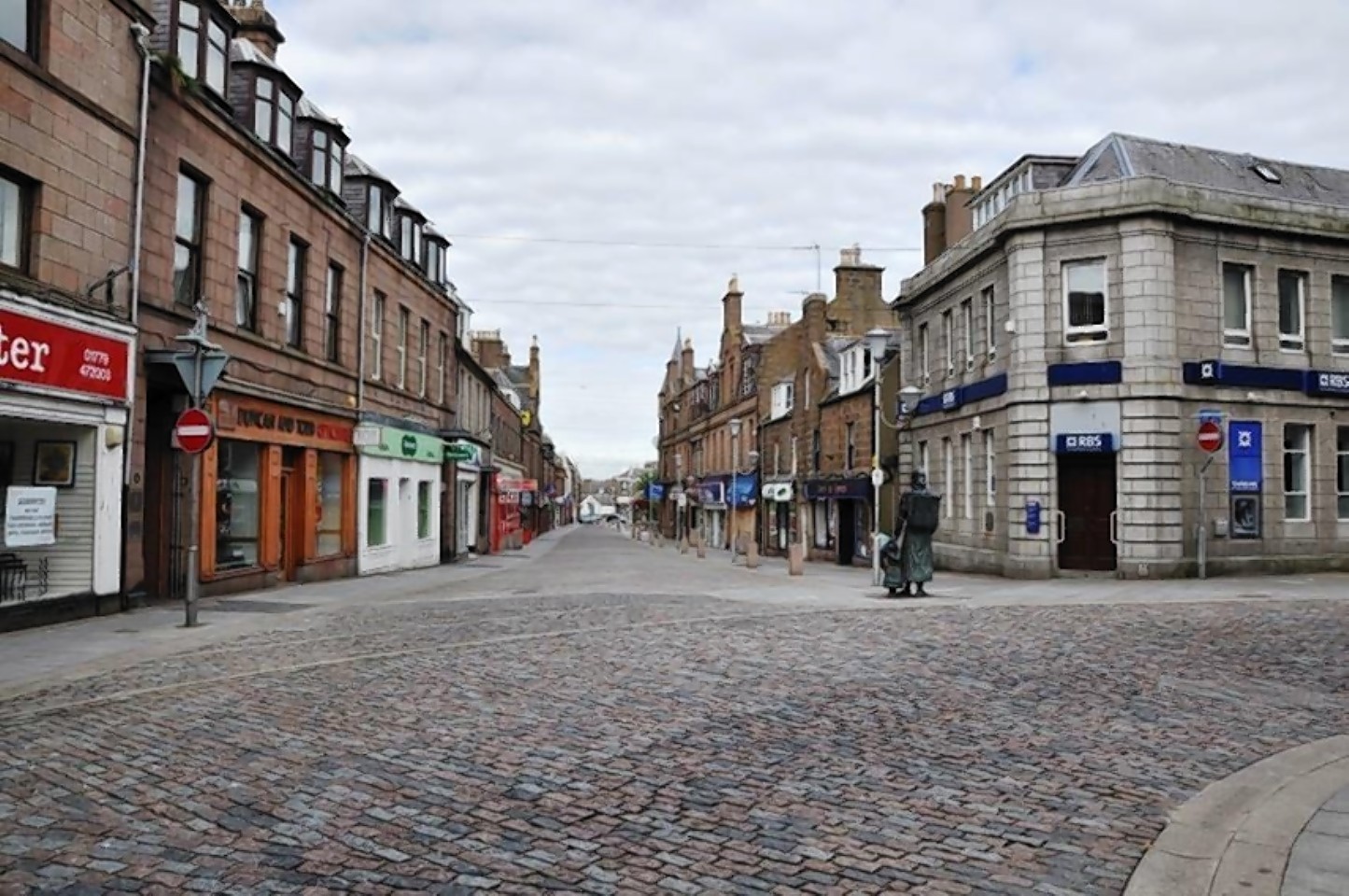 Councillors have approved plans to spend almost £1.2million regenerating four north-east towns.
The project for Peterhead, Fraserburgh, Banff and Macduff has been two years in the making and Inverness-based HRI architects held a series of consultations on the plans.
Yesterday, Aberdeenshire Council's policy and resources committee decided to agree investment of £480,000 for Peterhead, £480,000 for Fraserburgh and £220,000 for Banff and Macduff.
But the controversial plans – which include tackling disused buildings, improving catering and hospitality offerings, and developing focal points – have not been unanimously welcomed.
Suggestions included coloured lighting on the Deveron Bridge linking Banff and Macduff and a Hollywood-style sign at the entrance to Macduff, but members of the Banff and Buchan area committee branded them "meaningless" and a "waste of money".
Residents in Banff, Macduff and Fraserburgh wanted to see new and exciting shops and restaurants to save travelling to Aberdeen, and run-down areas brought back to life.
In Banff and Macduff, a town team made up of representatives of different council services and third parties will oversee the scheme and in Fraserburgh the Local Regeneration Group will take the plans forward.
And the Peterhead Futures Group, which includes councillors and members of the Peterhead Business Forum, will lead the project for the town.
The regeneration project was identified as one of the first priorities for the administration and councillor Martin Kitts-Hayes, vice-chairman of the policy and resources committee, and council leader Jim Gifford have visited the Banff and Buchan area several times to better understand the region.
Mr Kitts-Hayes, who represents Inverurie, said: "We have waited a long time for this report and I think it is a starting point.
"We wanted to turn the four of them into four Inveruries and I mean that in the nicest sense in terms of Inverurie's economy.
"We all need to move forward with the regeneration of these four towns – economically, socially, educationally and culturally.
"We want to involve everybody in this process and let's take some positive action."