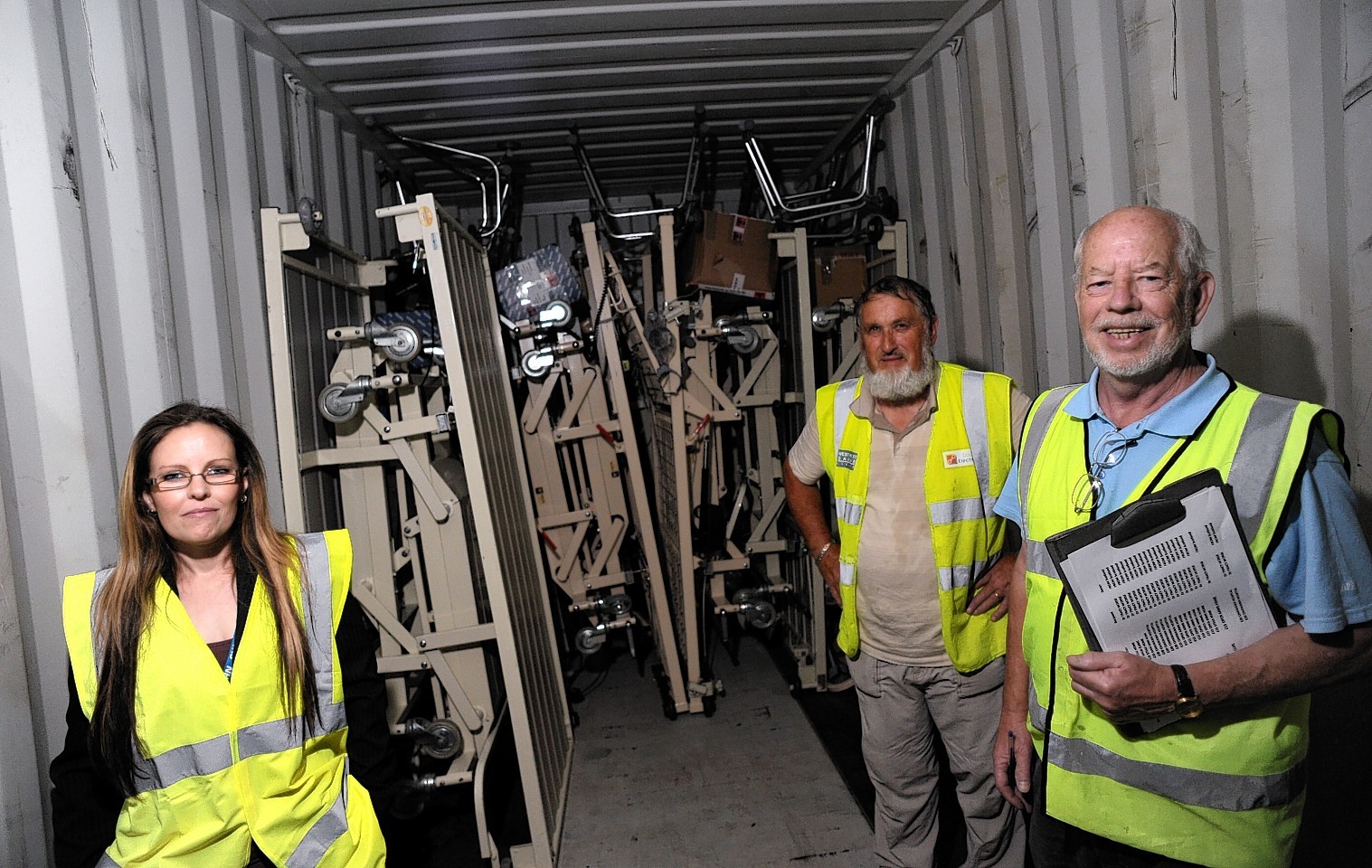 A north-east charity has shipped 65 beds to medical centres in Malawi.
Inverurie-based Famine Relief for Orphans in Malawi (From Scotland) received more than 180 beds from NHS Grampian last month, and sent the first batch yesterday.
Lewis Taylor, chairman of the charity said: "These beds are desperately needed in Malawi.
"In the hospitals we are sending them to, some wards don't have any beds at all. People are treated lying on the floor or on just a mattress."
From Scotland was set up by Dave and Kathleen Thomson in 2005 after the couple visited their daughter, Dr Tracy Morse, who had been living and working in Malawi as an environmental health specialist since 2000.
The charity feeds 2,000 children in the African country every day and provides starter packs of maize, beans and fertiliser to help families become self-sufficient.
It has also built a high-dependency unit at Chikwawa Hospital and helped to fund a clinic in Mwanayaya village, which previously had no medical facilities and held sessions under a tree.
A building was also constructed to house health workers at the clinic.
Karen Campbell-Grey, services manager for facilities and estates at NHS Grampian, said: "We are delighted to help in this practical way.
"These are an older style, operated by a foot pump to raise and lower the bed, and these have been replaced with electronic models for NHS Grampian patients.
"It's great to be able to recycle them in a way which directly supports healthcare in Malawi.
"This is the largest project we have been involved in with From Scotland," she added.
"Usually our recycling items would fill a car, these beds will fill four shipping containers, each 40ft long."
Various other pieces of medical equipment were also sent out in the containers, including crutches, walking frames, short date medical items, and two portable X-ray machines donated by the Rowett Institute in Aberdeen.
"We're absolutely delighted to have been given these beds," added Mr Taylor.
"We're incredible grateful to NHS Grampian for getting in touch with us."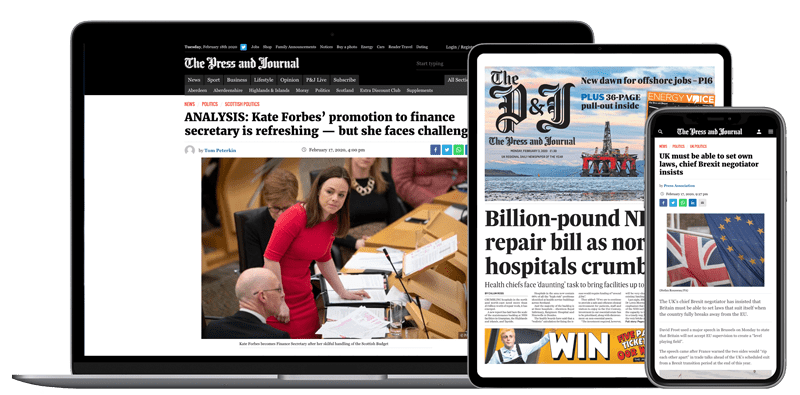 Help support quality local journalism … become a digital subscriber to The Press and Journal
For as little as £5.99 a month you can access all of our content, including Premium articles.
Subscribe