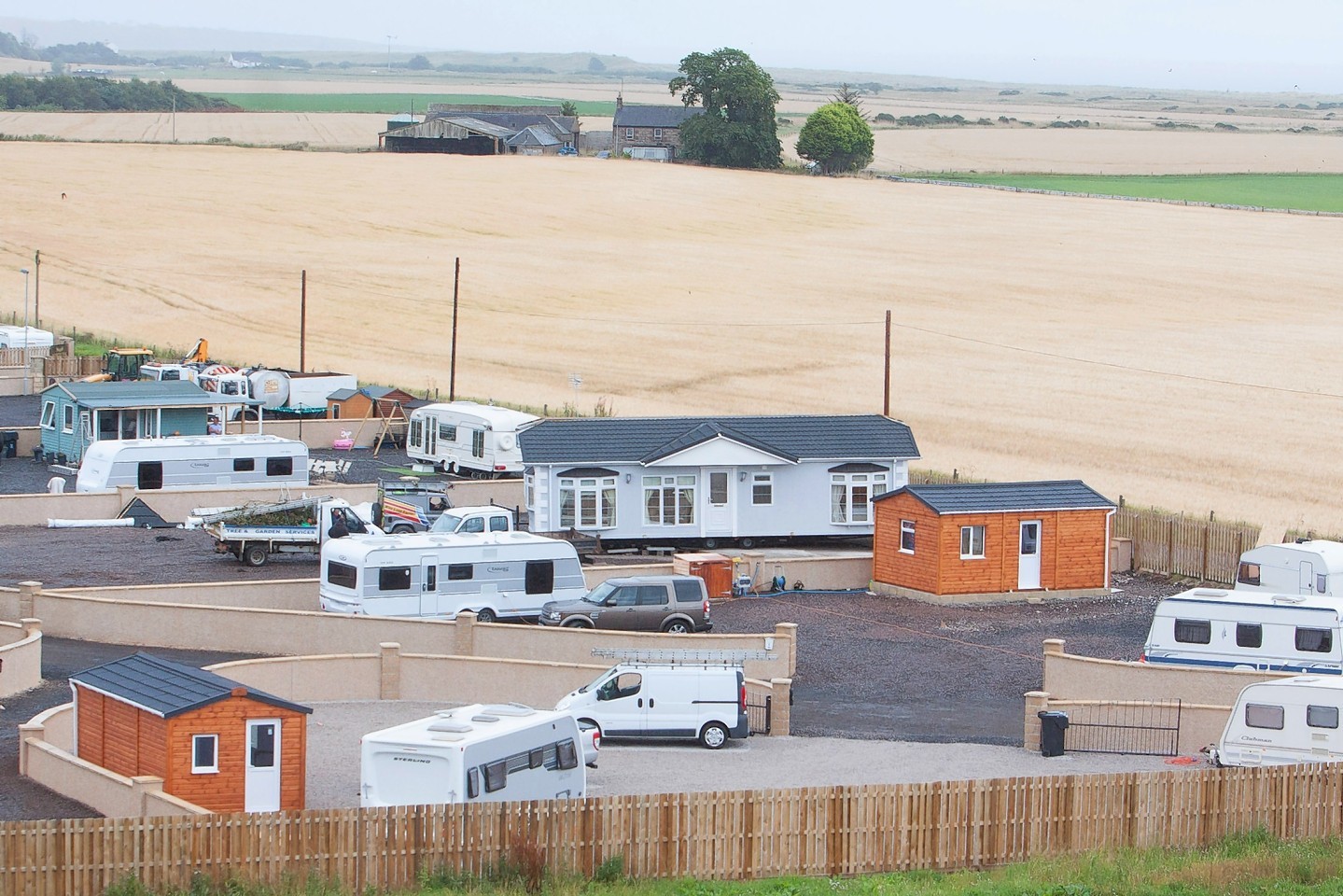 Alison Campsie
Travellers at a controversial site in Aberdeenshire have lodged a new bid to remain at the beauty spot.
Two new planning applications for the development at Esk View Park by North Water Bridge have been received by Aberdeenshire Council.
Travellers have been battling with the local authority for more than a year to remain on the site, next to the St Cyrus National Nature Reserve.
It is home to about 20 caravans and has running water, electricity and street lighting. However, the work has been carried out without permission.
Earlier planning applications were withdrawn by the travellers after Scottish Environment Protection Agency (SEPA) identified the site was on a flood plane.
Traveller James McCallum, 40, earlier said the main focus was to lodge an application that addressed flooding concerns.
One resident living nearby, who is opposed to the traveller camp, said last night: "I cannot believe we are now at the stage where the travellers are still there and a new planning application has been drawn up.
"It is hard to imagine how you can get round such a risk as flooding.
"I cannot understand why people would want to live on a site when they knew there was this flood threat."
Aberdeenshire Council confirmed the applications had been received.
A spokesman said he could not comment on the plans as they have been deemed invalid by planning officers.
It is understood the applications do not meet the required standard and some paperwork is missing.
The actual nature of the application has yet to be assessed.
Mr McCallum had faced jail after the local authority accused him of breaching a legal order to stop work at the site.
However, Sheriff Alison Stirling found last month that Aberdeenshire Council had failed to prove beyond all reasonable doubt that he had allowed the development to go ahead.
Residents claimed that the local authority had been "made a fool of" in dealing with the site, which has now been occupied without permission for more than a year.
One resident said last night that there was growing concern that the council was now minded to allow the site to remain.