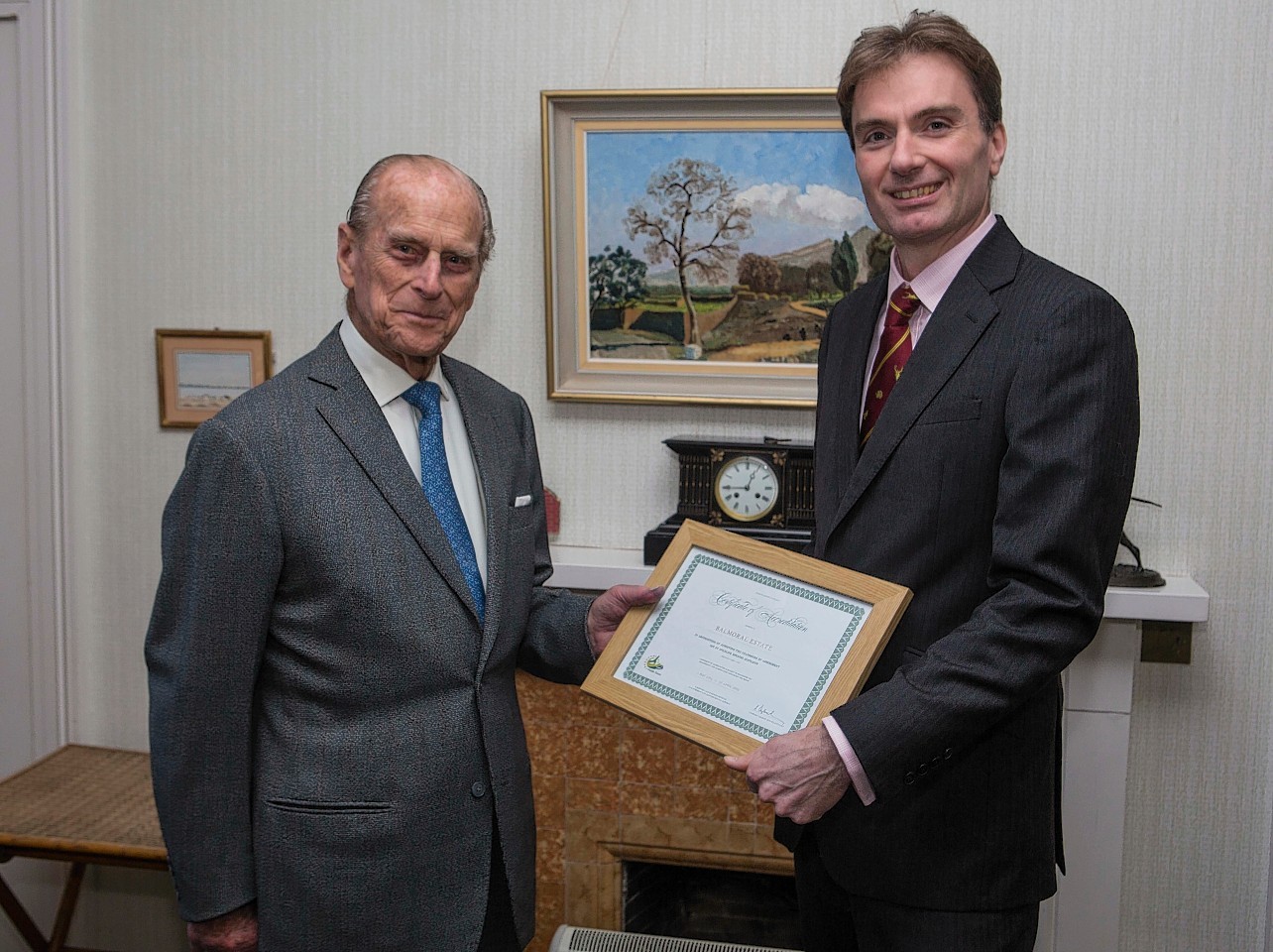 The Queen's Balmoral Estate yesterday won a top award in recognition of its work in game and wildlife management.
The Wildlife Estates Scotland (WES) accreditation is given to farms and estates which can demonstrate a standard of excellence in land management. In order to achieve this status estates must apply and meet a constant standard over a series of inspections which go on for more than a year.
The Duke of Edinburgh yesterday collected the coveted award at a ceremony on the Deeside estate.
Richard Gledson, Balmoral's resident factor, said: "We are delighted that the estate has been awarded WES accreditation.
"It marks the culmination of a long process to ensure Balmoral meets the high standards of the scheme and I am very pleased on behalf of everyone on the estate who has worked hard to apply best practice in game and wildlife conservation.
"That process will continue apace with the full support of the Royal family, who are thrilled by this award."
WES chairman Robbie Douglas Miller said: "As with all the accredited estates, Balmoral has shown an outstanding commitment to the requirements of WES.
"This has happened because landowners genuinely want to play their part in helping our game and wildlife to flourish in well managed habitat."
The Balmoral Estate, which was once described by Queen Victoria as "my dear paradise in the Highlands" will again open is gardens, exhibitions and grounds to the public from April to August next year.
It is traditionally used for red deer stalking, grouse shooting and salmon fishing.
The estate is now one of more than 20 farms and estates in Scotland to have achieved this accreditation.
It was developed from a European Union scheme and its aim is to drive forward higher standards of conservation and environmental care of land.
It has been supported by Scottish Land and Estates, Scottish Natural Heritage and the Game and Wildlife Conservation Trust.
Scottish Land and Estates chairman David Johnstone said: "Balmoral has been doing a fantastic job and these efforts help to sustain a natural environment to be proud of."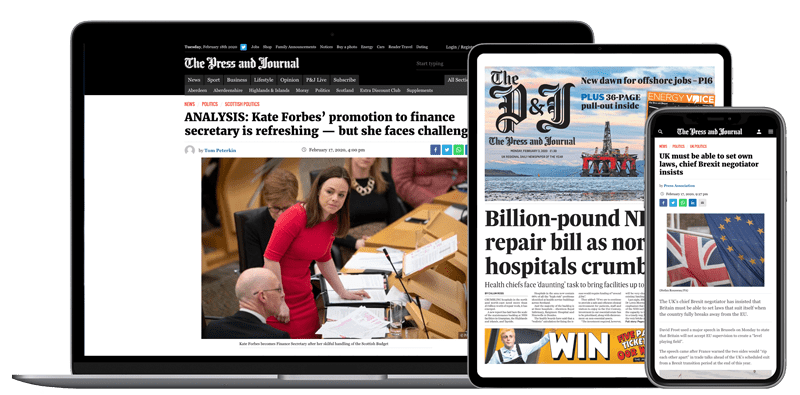 Help support quality local journalism … become a digital subscriber to The Press and Journal
For as little as £5.99 a month you can access all of our content, including Premium articles.
Subscribe