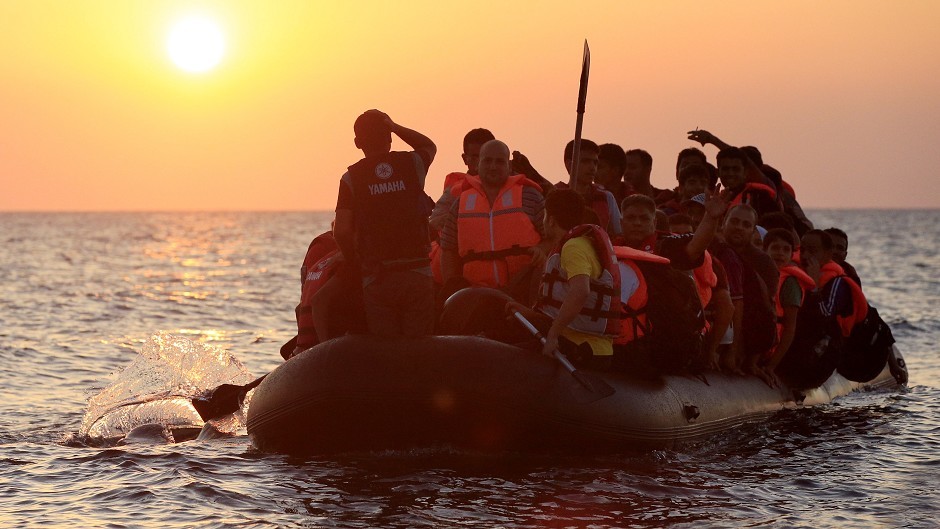 Aberdeenshire Council is preparing to welcome refugees fleeing war and terrorism in Syria.
The local authority is looking into ways to ease the suffering of those now on the move from the country ripped apart by civil war and the rise of so-called Islamic state.
The council's chief executive, Jim Savege, said that discussions were now underway within its housing, education and health departments to find a way forward.
He said the local authority was "committed to playing its part" in solving the crisis and would welcome refugees to the region and offer humanitarian aid.
The council- through the Convention of Scottish Local Authorities (Cosla) – has also been working with the UK Government to work out a response.
Yesterday, senior councillors said the council had an "obligation" to help those left homeless and hungry by the crisis, which has seen hundreds of thousands of people flee to mainland Europe.
However, others have raised concerns about housing refugees in Aberdeenshire when the council is struggling to meet the demand for affordable housing in the region.
About 14,000 people are currently on the waiting list for a council home.
The UK has agreed to welcome 20,000 refugees into the country as the crisis in Europe worsens, with Scotland said to be taking around 2,000.
Mr Savege said: "Over the last week, we have received a great deal of interest from members of our communities asking us what support we are able to provide, and how they can support the wider humanitarian crisis.
"Officers from the council are speaking to colleagues in other agencies to consider a range of support including housing, education, and health."
Aberdeenshire Council co-leader Richard Thomson said the plans to accommodate refugees in the region were still in the "early stages".
He added: "I think it is important to play a role, I don't think anyone could fail to have been moved by the scale of the emerging crisis in Syria.
"I think it is important as a local authority that Aberdeenshire plays a part as well.
"We are really don't know how many are going to be coming and what their numbers would be. For now it is about responding to a humanitarian crisis.
"Clearly we have an obligation to a lot of people to meet their housing needs. We can't allow that to downplay the humanitarian needs of these people."
However, former council leader – and head of the Conservative group – Jim Gifford, said it would be a "challenge" to shelter a large number of refugees in Aberdeenshire.
The Mid-Formartine councillor added: "You would like to think we could take our fair share of people, they are coming from such a terrible situation, but it does add to the pressures we already have.
"There is only one pot of money at the end of the day. As much as we'd like to do all we can there are limits. You can only do so much.
"We don't have enough houses for the people living here and having more people is certainly a challenge.
"Your heart goes out to these folk. You see these cities in Syria and they are just completely deserted, huge cities with no people in them because the people have just gone. But you don't just build houses overnight."
The council's Liberal Democrat group leader, Karen Clark, said: "I think there is a huge groundswell of public sympathy. I know in Banchory I have had people actually offering rooms in their houses. How practical that is, I don't know.
"It all has to be properly done and organised. We have to show compassion and we have to be practical in how we go about it. We have to do out best to provide for these people.
"It is a difficult one when you have your own housing problems. But anybody that is homeless will absolutely get priority."
A Cosla spokesman said: "A small number of Syrian refugees have already been resettled in Scotland and the vast majority of our member councils are in discussions with the Home Office about accepting more.
"The scale of the crisis means that we can only do this with the support of our national governments at Holyrood and Westminster."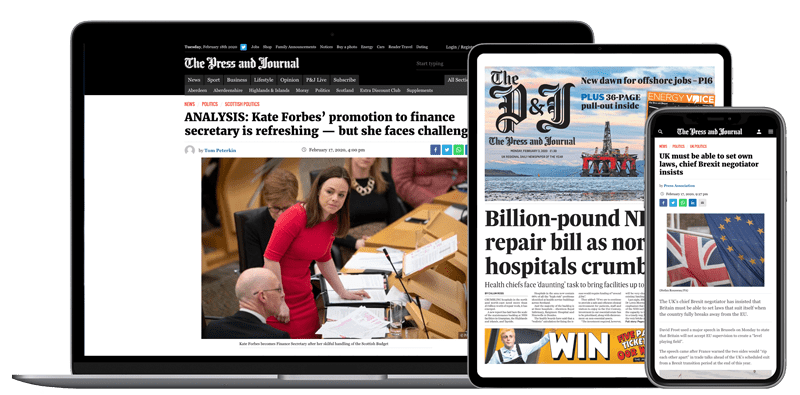 Help support quality local journalism … become a digital subscriber to The Press and Journal
For as little as £5.99 a month you can access all of our content, including Premium articles.
Subscribe