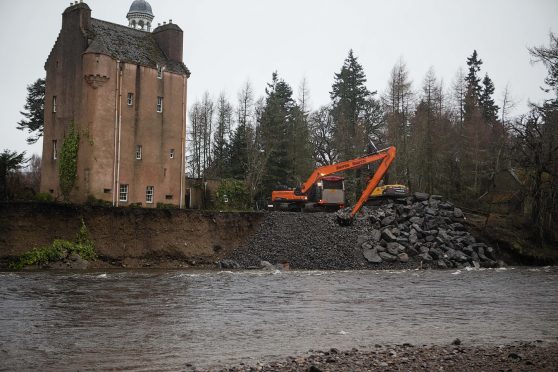 Work is continuing in an effort to save the 16th century Abergeldie Castle on the banks of the Dee as the rain continues to fall and rivers across the north-east continue to rise.
The castle, next to the Queen's Balmoral residence, has threatened to topple into the swollen river following the recent downpours and was left perilously close to the water after severe weather saw land bordering the property swept away.
Stones have been added to the river to divert fast waters away from the land around the A-listed castle which is located by Crathie, next to the Queen's Balmoral residence.
The Baron of Abergeldie, John Gordon, and his wife sought refuge at a neighbours after a 60 yard stretch of embankment next to the castle was swallowed up by the swollen River Dee.
The baron, a neighbour to the Queen's Balmoral Estate, returned to his home briefly earlier this week to survey shoring up work that is ongoing.
Tonnes of rock have been placed on the wrecked riverbank in an attempt to save the A-listed tower.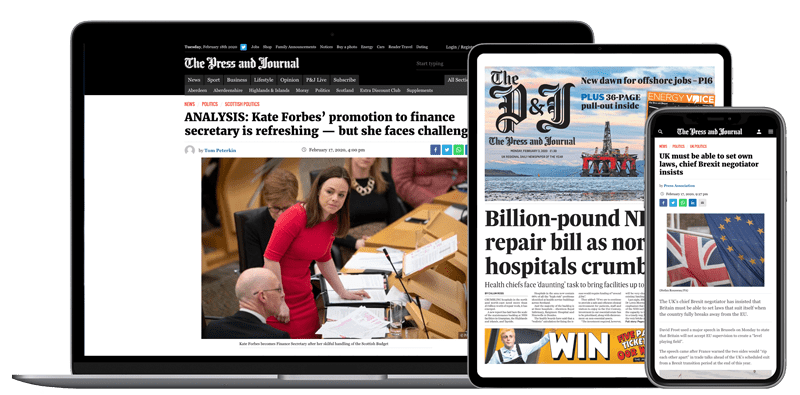 Help support quality local journalism … become a digital subscriber to The Press and Journal
For as little as £5.99 a month you can access all of our content, including Premium articles.
Subscribe