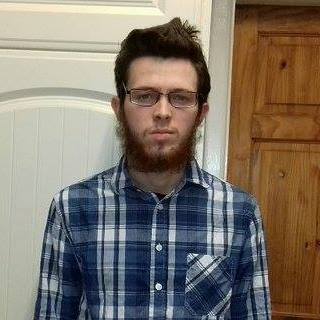 A man convicted of stalking a 16-year-old girl and her parents in Argyll was jailed for five months yesterday.
Sheriff John Herald said that he did not think that custody was the best way to deal with Vernon Davies, 25. However, because he was of no fixed abode, the sheriff said his "hands were tied".
Davies was found guilty of stalking after a trial at Oban Sheriff Court on July 5 and sentence was deferred until yesterday for a psychiatric report.
When Davies gave evidence he said he believed he had an "emotional connection" with the girl after speaking to her once in a shop and being near her at a bus stop.
He was convicted of engaging in a course of conduct which caused the three people fear and alarm between February 17 and June 3.
This included attending the family's home and behaving in an erratic manner on February 28 and attending again on or around March 7 and requesting to take the girl for a walk.
Later, on April 8, he sent letters to the girl and her father which included sexualised and inappropriate remarks.
He attended the house again on April 22, demanded entry and refused to leave until the police were called.
While living rough in London, Davies sent 13 emails to the girl's father which contained obscene, violent and sexualised content, disturbing language and made reference to the girl.
He made a phone call to the father on May 17 which was described by the man as "chilling", and on May 19 sent a letter to the girl containing disturbing and biblical references.
On his return to the Oban area on June 3, he arrived at the garden of the family's home and refused to leave.
Jailing Davies yesterday, Sheriff Herald told him: "If ever anybody needed some form of treatment it is you. In these circumstances my hands are tied to a very large extent.
"You will be sentenced to five months backdated to when you went into custody.
"I do not in any way think this is the best way to deal with you but my hands are tied."
Edward Thornton said: "I have been told by Mr Davies that he is willing to engage with mental health services when he is in a position to."