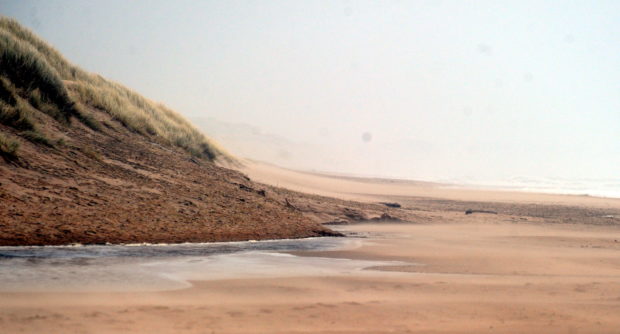 An alleged abuse victim told a court he could only "wish for it be over" when his tormentor turned his attention to another young boy.
Jurors at the High Court in Aberdeen heard yesterday that William Hay had abused the older boy "hundreds" of times from the late 1980s to early 1990s.
The man, who was 12 at the time the alleged abuse began, told the court that Hay – as a family friend – would routinely take him and another boy away on trips.
He said the 69-year-old – who was a sea cadet officer and a junior football coach – abused them in his car in secluded areas such as Balmedie Beach, Parkhill Woods and his place of work.
Hay, who is on trial accused of 16 charges of historic abuse against boys as young as 10, denies the allegations.
The alleged incidents happened over a 25-year period at Aberdeen Sea Cadets unit, beauty spots across the city and Aberdeenshire, a snooker hall and further afield.
Advocate depute Jane Farquharson QC, prosecuting, asked the man what happened on their trips away with Hay.
He said on the return leg, Hay would perform sex acts on him or the other boy.
"What would happen would depend on who he wanted that day," he said.
"One of us would be sent for a walk or he would go into the back seat of the car.
"I would just sit in the front of the car and wish for it to be over.
"I would sigh in relief that his attention wasn't on me."
He claims that in 1989 Hay – a draughtsman at an Aberdeen oil firm – had offered to take him under his wing as he had an expressed an interest in the sector.
He said Hay had taken him to his office, and that it was on that visit he was abused for the first time – and then given money.
At a later date, he said another boy also started to attend the office and the abuse "progressed" to other sexual acts.
The boys were often separated on the premises, he said, with Hay letting one boy drive his car around the adjacent empty yard while the other remained in the vacant office with him.
The man claimed Hay, of Lang Stracht, Aberdeen, had often given the boys money or gifts after abusing them.
"He never said why, but we knew what it was for. It was for letting him do what he was doing," he said.
The witness told the jury he was "too ashamed" to tell his parents.
Before his 16th birthday, he claims Hay took him on a trip to London and to football matches to watch Rangers in Glasgow and Manchester United at Old Trafford – and endured more abuse while away.
The jury, of eight women and seven men, previously heard from three other men who claim they were abused by the pensioner.
The trio were Sea Cadets as youngsters growing up in Aberdeen, during a time Hay served as an adult officer overseeing their activities.
There are 12 alleged victims.
The Crown alleges Hay sexually assaulted one boy, carried out six indecent assaults on young boys and used lewd, indecent and libidinous practices and behaviour on various dates between 1981 and 2016.
The trial, before Judge Graham Buchanan, continues.