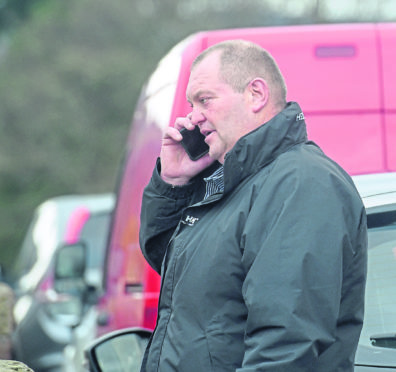 A 49-year-old Sutherland plant operator has been found guilty of abusing two women when they were young girls.
A jury found Christopher Mackay of Torrisdale, Skerray, guilty of three charges of indecently assaulting his victims between October 1994 and 1995.
Sheriff David Sutherland deferred sentence for a background report, placed Mackay immediately on the Sex Offenders Register, and continued his bail.
One of his victims, who told the three-day trial that she was showered with gifts to keep her quiet about abuse she suffered, said: "I should be in tears but I think I haven't processed everything yet, nor the jury's verdict. It will probably hit me when he is sentenced."
Mackay, who denied the attacks, attempted to smear the character of his accusers during the trial.
He tried to convince the jury the women had lied about the offences because they were "jealous" of him and suggested other ulterior motives.
But after almost two hours, a majority of the jury made it clear they did not believe him.
Mackay was originally charged with seven counts of using lewd, libidinous and indecent practices and one sexual assault involving three young girls between October 1990 and December 2014.
But only three indecent assault charges went before the jury.
The trial at Inverness Sheriff Court heard one of his victims was just aged eight when she was first assaulted.
She said he had attacked her as she lay on a mattress, saying: "He put his hand on my stomach and then went further down".
The woman detailed a sexual assault following which he handed her £5 and said: "This is just for you. It's our little secret".
She wept as she described the abuse she suffered and said he had left her feeling as if she was "a prostitute".
She told jurors the incident never left her mind, adding: "I have not stopped thinking about it all my life.
"Then I heard he had a girlfriend with young children. I felt it was not right to keep it secret. I had the final realisation that the right thing to do was to come forward."
The second victim told how Mackay had placed his hand on her buttock and breast and asked her to kiss him.
Mackay will be sentenced on March 9.