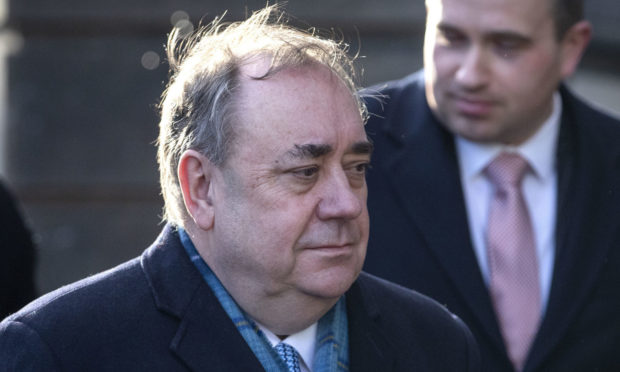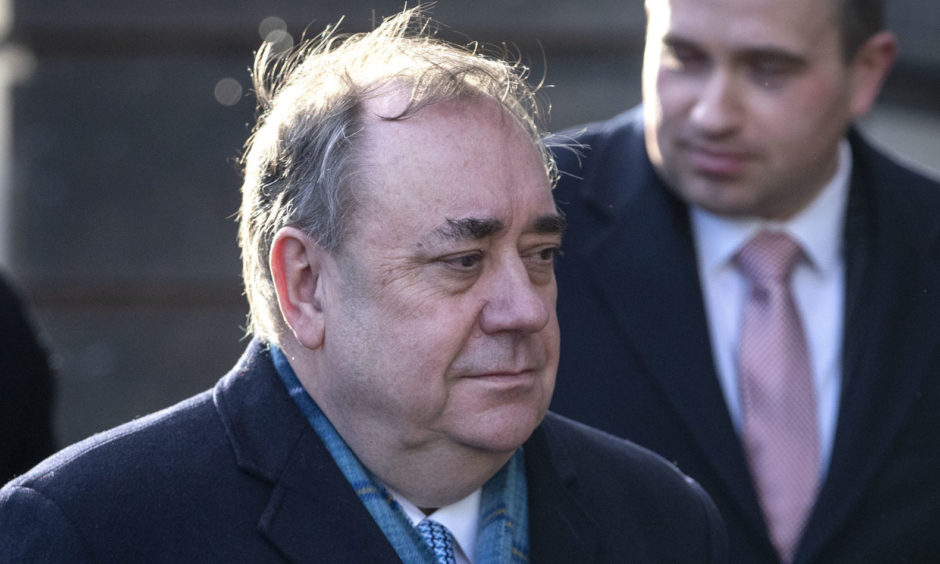 A second woman has accused Alex Salmond of making unwanted sexual advances towards her – describing herself as "disgusted" with his "sloppy" kisses and wandering hands.
The complainer, who is a senior official in the Scottish Government, alleges the former first minister indecently assaulted her between June and July 2008 as well as a further accusation of sexual assault in December of either 2010 or 2011.
The accusations are part of 14 charges against Salmond – who has maintained his innocence.
Today at the High Court in Edinburgh, Woman A said she would often greet the then first minister for engagements during the period of the 2008 allegations – explaining he would often begin to appear as if to try and kiss her on the cheek before instead kissing her on the lips.
She told the court the 65-year-old would also on occasion place his hand on her back before running it to her "chest" or "bum".
Woman A told advocate depute Alex Prentice that she resorted to carrying bags in order to create distance between herself and Salmond.
Mr Prentice asked: "You say you didn't know how to tell the first minister not to do that, why not just say 'first minister don't do that'?"
Woman A replied: "I liked my job. I didn't know him very well.
"He was the most powerful man in the country. I didn't know what would happen if I said 'no' or 'get off'.
"I had experienced some volatile mood swing behaviour from him. It was almost easier to just move away rather than risk agitating or antagonising him."
She added: "Who do you complain to about the first minister? He's the most powerful man in the country."
Earlier today another complainer, Woman H, denied she had had a "consensual" encounter with Salmond at Bute House in August 2013.
Defence counsel Shelagh McCall asked whether she had been a "willing participant" at the incident alleged to have happened before the May and June 2014 sexual assault and attempted rape allegations.

Woman H replied: "I have never been a willing participant in anything related to Alex Salmond's advances to me or on me."
The trial continues.