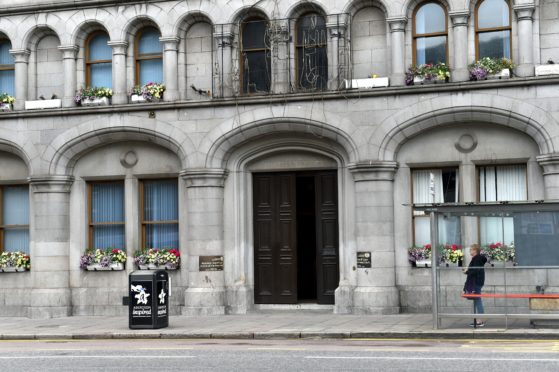 A man has admitted attacking a woman with a metal pole in the middle of an Aberdeen street.
Gordon Firth carried out the assault as he staggered down Market Street late on November 30 last year.
He was carrying a bottle, appeared to be drunk, and was causing people to cross the road as they tried to avoid him.
Firth, 25, admitted three assaults, and acting in a racially aggravated manner, at Aberdeen Sheriff Court yesterday.
The incident began when he tried to grab a carrier bag from a woman at a bus stop at around 10.15pm.
Fiscal depute Colin Neilson said: "She swung the bag at him, and he kicked a wheelie bin over.
"It hit her on the leg and she phoned the police.
"While on the phone he punched her in the face then picked up a metal pole sticking out of the bin and threw it at her forehead."
The woman was left bleeding heavily, with a two-inch cut to her head which required stitches.
Firth continued down the street and was apprehended on Victoria Bridge, where he spat at and kicked police.
He later shouted insults at another officer, referring to the man's English nationality.
Firth, who was listed as a prisoner at HMP Grampian in court papers, will be sentenced next month.