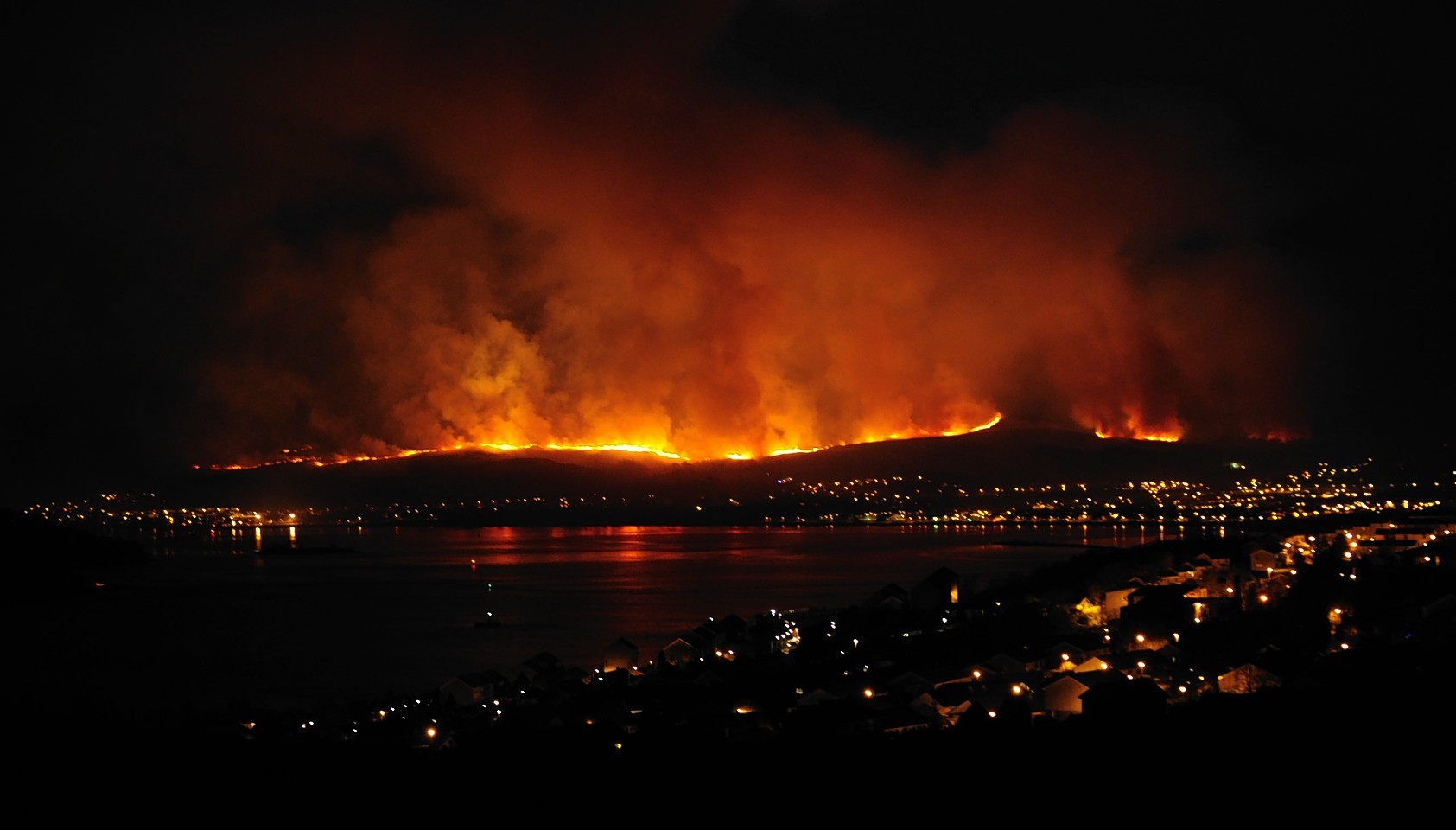 A long-serving firefighter went on trial yesterday accused of starting three blazes in the Highlands.
A jury at Fort William Sheriff Court heard yesterday that the cost of the damage caused by one wildfire alone ran to hundreds of thousands of pounds and involved the use of a helicopter to extinguish it.
Retained firefighter David Mackay faces three charges of willfully setting fire to forestry in the Lochaber area.
Two of the incidents happened on public holidays when, according to Mackay's boss, crews were paid double the hourly rate for turning out to battle blazes.
Mackay's former long-term girlfriend gave evidence for the prosecution, saying she saw her former partner near the scene of one of the grass fires.
The outbreak happened during a 10-day period of very dry conditions when fire crews were alerted to more than 200 wildfires across the Highlands and islands.
Mackay, 40, denies setting alight a forest on Carnoch Estate, near Strontian, on March 27 last year.
He also denies two similar charges on the April 1 public holiday last year.
One took place in a forest at Glen Tarbert and the other on crofters' grassland, both near Strontian.
It took two days to extinguish the March 27 fire with the aid of units from other villages and a water-dropping helicopter.
Mackay, of 6 Dal Nan Each, Strontian, turned out to fight all three blazes.
The court heard the former full-time employee of Scottish Water was a part-time fireman in the Strontian unit for 20 years and received a long-service medal at a ceremony a few weeks before the offences are alleged to have taken place.
Strontian fire chief Alastair MacLean, 48, told fiscal Roderick Urquhart that MacKay was one of his two deputies.
Mr MacLean added: "We all get double the hourly rate for fighting fires on a public holiday.We also get a monthly cash retainer."
He told defence lawyer Rosalyn MacTaggart Mackay was a trusted member of his team.
"You have to have trust in your colleagues," he said.
"I have trust in David. Like most of our crew he was a very good fire-fighter.
"We fight fires. We do not investigate them."
Health care assistant Sheila Henderson, 31, told Sheriff Mungo Bovey she had previously been in a relationship with Mackay for 11 years.
She said she was driving to see a patient in Ardgour when she saw Mackay's water board white transit van travelling in Glen Tarbert.
On her way back to Strontian after seeing her patient she saw "the glen on fire" and firefighters, including her ex-boyfriend, at the side of the road.
Forestry Commission boss Roger Peace, 62, also gave evidence.
He said he was in charge of almost 100 Lochaber woodlands, including the blaze-hit Carnoch forest, and that he hired a helicopter at a cost of £30,000 to fight the fire.
Asked by the fiscal what the damage had cost, he said: "Hundreds of thousands of pounds."
The trial continues today.