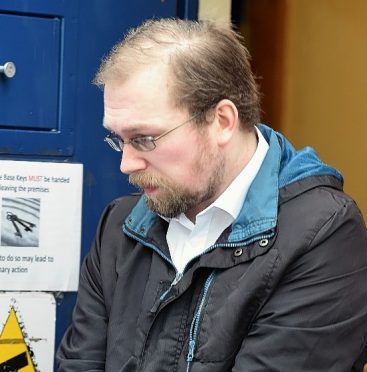 An Invergordon man who downloaded obscene images of women, young girls and animals has been sent to prison.
David Van Der Vlies was jailed for 16 months at Inverness Sheriff Court yesterday.
Van Der Vlies, 4 Castle Close, appeared on indictment before Sheriff David Sutherland last month and admitted possessing 74 photos and 45 videos involving indecent images of children, between January 1 and May 15, 2015 at an address in Mackintosh Road, Inverness.
He further admitted between March 9 and May 20, 2015 possession of extreme pornographic images of adult females and female children and dogs.
When he re-appeared for sentence, he also admitted a new charge of failing to comply with the preliminary requirements of the Sex Offender's Register on which he was placed after pleading guilty.
His solicitor Duncan Henderson asked the Sheriff not to jail the first offender who, he said, had lost his wife and two children as a result of the offence as well as his job.
He added: "He was depressed at the time and would return home and stare at a blank wall. But he accepts it is no excuse.
"I would ask the court not to impose a custodial sentence because it is a relatively low number of images – less than 100 images and videos – as he would benefit from the sex offender's programme."
But the Sheriff rejected this plea, saying: "These are serious offences and I do not consider that they can be dealt with other than with a custodial sentence."
At the earlier hearing, the court was told that police received information on March 20 last year that an IP address had been accessing indecent images of children.
Depute fiscal Roderick Urquhart said a search warrant was obtained for the house in Mackintosh Road and various items including a laptop computer were seized.
The laptop was examined and found to contain 74 photos and 45 videos with indecent images of children.
Mr Urquhart said Van Der Vlies fully admitted to police possession of the material and said he thought the ages of the children were between 12 and 15.
"He said he had been in a bad place in his life and felt ashamed." Mr Urquhart added.