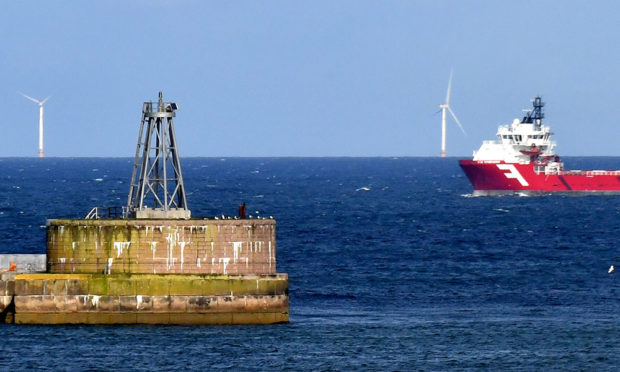 As Scotland's energy sector transitions to a lower-carbon future, diversification has become a buzzword for businesses looking to take advantage of new opportunities.
Scottish Enterprise, Scotland's national economic agency, has been successfully identifying and supporting these companies to diversify into new markets, including the offshore wind sector, heat, water, nuclear decommissioning and energy systems.
And where ambitious plans are laid down, funding becomes a key part of the mix. With an array of private and public-sector sources available, it can be a daunting prospect for businesses to know when and to whom they should turn.
Rhona Allison (pictured below), a director at Scottish Enterprise, says she and her colleagues are there to help firms navigate through those options.
"We've got a real appetite to work with businesses of any size to deliver sustainable economic growth in Scotland and who have the ambition to compete in the global marketplace to increase their productivity, or to create new products and services," she said.
"Thinking strategically about funding is really important. It's essential to a company's growth, not just in the short to medium term, but also in the longer term, to look at the additional capital they need to scale and grow in Scotland.
"If a business is having problems securing finance but they have ambition and a viable plan then come and talk to us, if you're not already.
"We want to hear from these businesses as they develop their growth plans as experience tells us the sooner we're involved with a company and understand their plans the better the impact for both the company and the economy."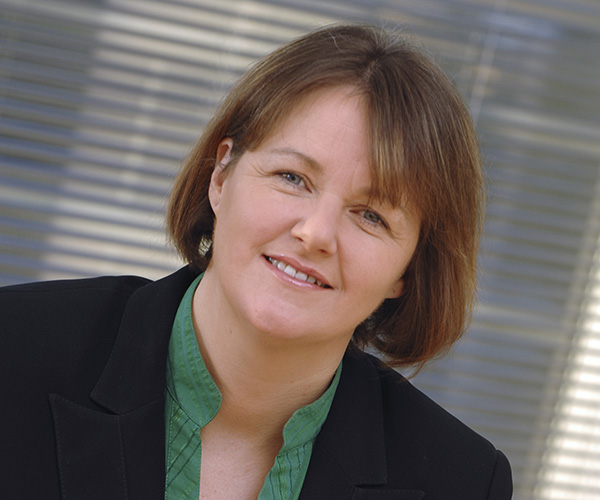 Scottish Enterprise works closely with the regional development partnership Opportunity North East (ONE), to help further grow and support the energy sector (as well as other sectors including food and drink and life sciences) through funding, advice and helping the supply chain to be internationally competitive.
Allison said: "Building and supporting the oil and gas sector as well as the wider energy sector is clearly so critical to the UK not just the Scottish economy. We work closely alongside partners to continue to provide and offer a range of support for the sector building on the work done through the Energy Jobs Taskforce.
"An example of this is the development of the Vision 2035 approach which came out of the Taskforce where the need for a compelling long-term vision for the industry was agreed upon."
Though the downturn in the oil and gas market has undoubtedly been tough on businesses in the north-east, strong emphasis has been placed on helping companies diversify so that they are in the best possible position for future growth and development in a variety of markets.
Allison said: "Through that tough period, we've worked with the wider industry helping companies based in the supply chains to help diversify skills and look at other areas they can move into.
"Recently with our partners in ONE we have run diversification workshops, events and programmes of support for companies exploring opportunities in other sectors.
"Oil and gas still has an important part to play in the wider energy mix and has a unique opportunity in the global marketplace as we transition to a lower carbon economy.
"If we look at the wider supply chain, we see there are opportunities to diversify their business whether that's the transfer of knowledge through a service offering, or how they can work in different markets such as renewables or defence."
She added: "It is also good to recognise that our energy businesses here in Scotland have many years of experience which is highly valued internationally, both in oil and gas and also other sectors.
"We have companies that have the expertise and ability to expand into those markets and be part of those international supply chains.
"We are here to assist companies capitalise on these global market opportunities."
Key to converting opportunity into reality is the right funding at the right time and, says Allison, Scottish Enterprise can provide a diverse range of support that includes investing alongside private partners, or offering grants and commercial loans, depending on the requirements of each business.
"For companies who may find it difficult to find funding through traditional routes, we have the ability to offer a diversity of funding and help viable companies make sense of the options out there and to get the best match.
"When we speak to customers that we've worked with they hugely value that."
Five tips to consider:
Rhona Allison shares her key advice for companies looking to secure funding:
1. Be ambitious
Seek the level of funding that you need to deliver your goals and ambitions in the longer term; not necessarily the level that is the easiest to secure.
2. Secure the right funding
There are various types of funding in the market, and it is important to understand what the most appropriate type of funding is for your business at that point in time.
3.  Pick the right funder
This is key. With funding comes an ongoing relationship, so it is vital that you pick a funder who has the same vision and strategy for the business as you. It can be painful for both parties if you get it wrong.
4.  Think strategically
Look to the future and consider what further funding you might need. Will the funding you are securing now better position you to secure your growth – and, indeed, additional funding you may need in the future?
5. Be patient
Securing funding can be time consuming. Bear in mind you may need to speak to many funders before you identify and secure the right funder and funding for you.
*To find out more CLICK HERE to visit the Scottish Enterprise website to be put in touch with a team who will assess your business requirements and discuss funding options.