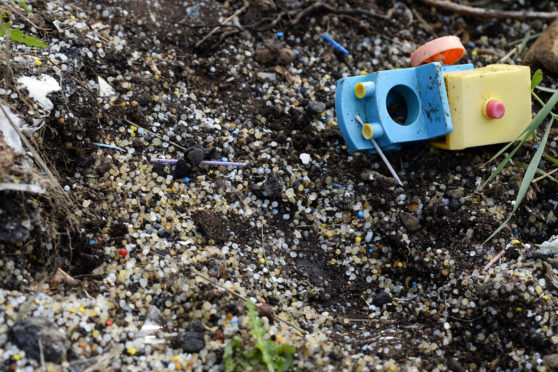 "We don't stop playing because we grow old; we grow old because we stop playing."
So said the playwright George Bernard Shaw.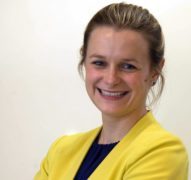 I noticed this quote printed on a blind during a visit to the Museum of Childhood in east London.
It is certainly true and watching my daughter Maya enjoy the sandpit, rocking horses and many other interactive exhibits, is a healthy reminder of life's simple pleasures.
The displays of baby equipment and of course toys also take me on a fascinating journey through play and child-rearing over the ages.
My favourite bit is the dressing-up section which includes an air hostess costume and bus conductor's uniform.
It makes me think how much times have changed since my dad rode London's buses with his maternal grandfather who worked as the latter.
Meanwhile, the prams and cribs of days gone by reveal how much easier – in terms of convenience at least – parenting has become.
Another obvious observation is the shift to plastic as the main material used to make toys.
Those of you who've been reading my column from the start (thanks!) will know I've been trying to cut down on the amount of waste, particularly plastic, we produce as a family.
Buying loose fruit and vegetables where possible and using a shampoo bar have made a definite impact, as have the cloth nappies.
But I hadn't really given our ever-expanding collection of all-singing, all-dancing plastic playthings much thought.
Until my museum musings that is, and now it's weighing quite heavily on my mind.
I'm not suddenly going to outlaw them from the Razaq household and insist on so-called green toys henceforth – far from it.
The good ones are built to last and increasingly some of the traditional brands are trying to make their products more sustainably.
Moreover, as is the case with food and clothes, the ethical choice is routinely the most expensive.
That said, it is important to be conscious about where it all ultimately ends up.
Re-using is plainly a necessary way forward for things that are in good nick, and even parts of toys that are damaged can be recycled.
And while common sense is needed because some of the older toys aren't up to modern safety standards, buying second-hand or benefiting from hand-me-downs are easy ways to save money and help the planet at the same time.
Above and beyond that, however, I'm determined to be more discerning about how much I buy in future.
I fully understand the 'my-baby-must-have-the-best-of-everything' mentality.
It is impossible to resist sometimes.
But research has shown that less really can be more in this context, that children don't need to be showered in toys to thrive.
In fact, some studies have suggested fewer toys result in better quality playtime as it encourages children to focus on a single object for longer, to think more creatively and develop their imagination.
As Maya enters the toddler phase, this theory is being borne out by our experiences together.
Just this week, for example, taking advantage of the warmer weather, we brought a mat and small bag of toys out to the cricket pitch behind our flat.
They undoubtedly commanded her attention more closely than at home, where too much else is on offer and therefore a distraction.
And even then, she was happiest when she was running around, stopping periodically to pick up and throw handfuls of freshly-mown grass – I'm sure to the groundsman's delight.
Aside from going to the museum, I was prompted to think again about my plastic footprint by the startling news that scientists are developing a technique to track debris in the ocean from space, looking for plastic's reflected light signature in the water to detect clusters of rubbish.
This technology can clearly be put to positive use, but the idea the harm we are inflicting on our planet can be seen by satellite really frightens me, such is the scale of plastic discharge in our seas, estimated to be some eight million tonnes globally each year.
What's most frustrating is that this is so avoidable.
As Sir David Attenborough – who made his Netflix debut this month in a bid to reach more viewers – has said, we could "put things right tomorrow if we had the will".
He's not wrong that a change in mentality would make an undeniable difference, not just in terms of plastic waste but our environmental impact more widely.
Education has a key role to play as we strive to live more responsibly, both to raise awareness of the devastating repercussions of littering within the natural world and highlight ways of limiting what we use in the first place – be it packaging, plastic toys or indeed energy.
But I worry we won't get our act together soon enough, that the point of no return will come and go.
I worry that Maya, Sir David's newest fan, might only have the chance to see the wonders so beautifully showcased in Our Planet on a screen.
For the sake of all those who come after us, and frankly because it's the right thing to do, we cannot, we mustn't let that happen.
We can't afford to wait, to bury our heads in the sandpit any longer.
We must act now and rise to what looks to be one of greatest challenges of our time.
---
Lindsay Razaq is a journalist and former P&J Westminster political correspondent who now combines freelance writing with being a first-time mum