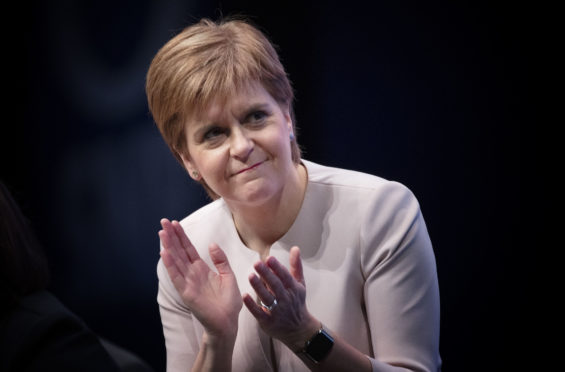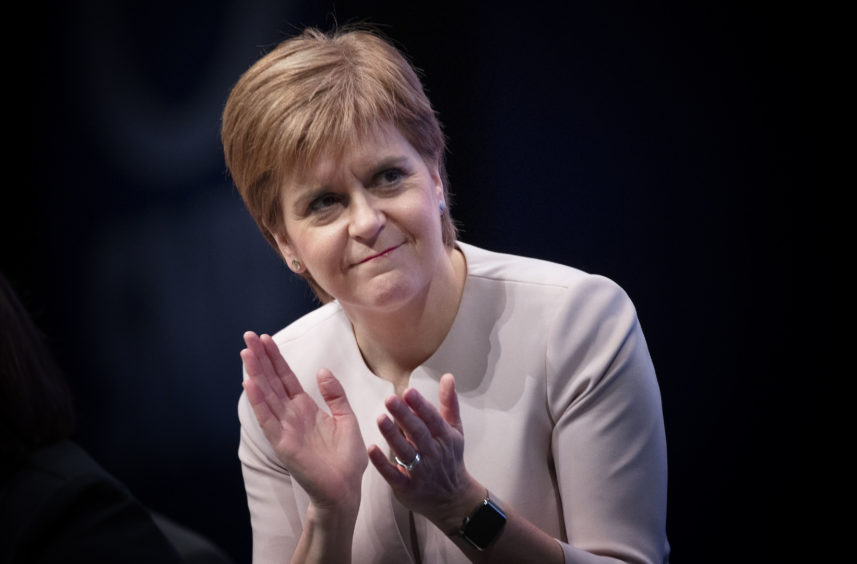 Environment activists yesterday disrupted Holyrood in a protest against the oil and gas industry as Nicola Sturgeon was attacked over the SNP's stance on Heathrow expansion.
Two members of Extinction Rebellion, including a North Sea oil worker turned climate activist, were escorted out of First Minister's Questions after heckling politicians from the public gallery.
The disruption occurred as Ms Sturgeon was urged by Willie Rennie of the Lib Dems to clarify the SNP's position on the third Heathrow runway in the face of climate concerns.
The opening First Minister's Questions of 2020 was interrupted when Neil Rothnie, a retired oil worker, stood up and shouted: "If the Scottish Government's plans for the North Sea are replicated throughout the world's oil fields, will the planet crash and burn in the lifetime of my granddaughters?"
Mr Rothnie was ushered out of the public gallery shortly before another individual, identified by Extinction Rebellion as Eben, stood up and shouted: "Glasgow is hosting the COP26 this year. Where is the leadership from the Scottish Government and when will the Scottish Government end its love affair with the fossil fuel industry?"
The second protestor was also removed by security. Later Ms Sturgeon was urged to pull Scottish Government support for a third Heathrow runway by Mr Rennie.
In 2016 the Scottish Government signed a memorandum of understanding with the airport backing the new runway in exchange for commitments to Scotland, including creating up to 16,000 new jobs north of the border.
Since then, the government has said it is reviewing the situation. But Mr Rennie urged ministers to withdraw support.
He said: "This is urgent. This is a crisis right now. If her MPs haven't supported it at Westminster, why is she still supporting Heathrow expansion here in Scotland?
"Climate change has brought Zambia to the brink of famine, Australia has been burning since September, the ice caps continue to melt. Yet the first minister continues to support Heathrow expansion."
Ms Sturgeon said: "We took the view as the Scottish Government – because we're not in control of the decision about a third runway at Heathrow – that if it is going ahead then Scotland should seek to maximise economic impact and benefit from that.
"But the climate emergency, the updated advice from the Committee on Climate Change, our updated responsibilities, not just to meet but to exceed the obligations in the Paris Agreement, meant we need to review all of that.
"That is exactly what the Government is doing."