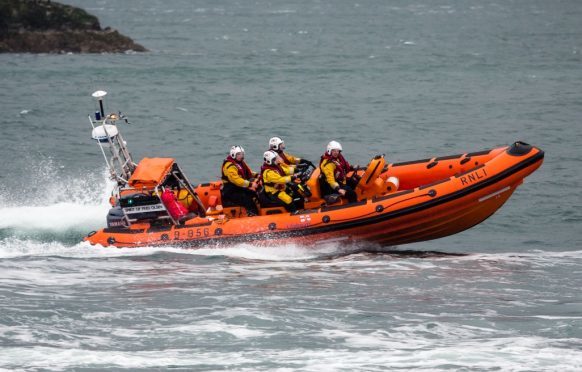 A "very cold" mother and child were rescued by a lifeboat after they became stranded by an incoming tide at Skye.
Kyle RNLI's volunteer crew were paged at 6.23pm on Saturday to reports of the pair cut off by the sea while walking along the island's Ashaig coast.
The Dutch tourists got stuck on a small island between Ashaig and Broadford and the lifeboat began a search of the many small islands and rocks along that stretch.
The Coastguard unit from Broadford then located the pair and updated the crew with their position, however due to the difficult and rocky nature of the shallow waters in that area, it took the lifeboat a while to reach them.
The crew assessed the condition of the casualties who were cold but otherwise uninjured, before taking them onboard the lifeboat and transferring them to coastguards at Broadford pier.
A Kyle RNLI spokesman said:"They were very happy to see us as they were both beginning to get very cold. They had been walking along the coast and were caught by the speed of the incoming tide which is very quick in that area."
At 9.20am yesterday the lifeboat crew was back in action for the sixth time in as many days, after reports were received of a dinghy adrift in Scalpay bay.
The lifeboat arrived on scene and took the small vessel, which was in a state of disrepair, under tow back to Kyle.
The spokesman said: "This has been a remarkable week with an unprecedented six shouts in the past six days.
"Happily, all of them had a successful outcome and we have rescued 13 people and one dog.
"We are all volunteers and have full time jobs, however thanks to some understanding bosses we are able to drop everything and respond when the pager goes off."