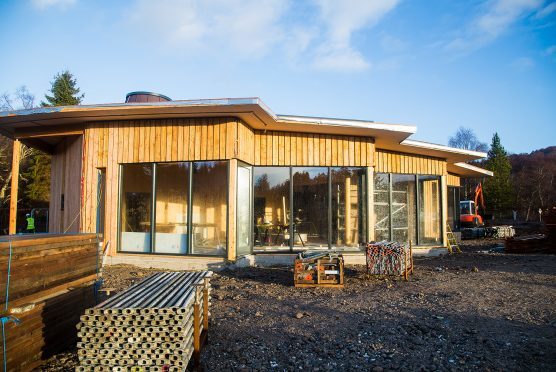 Power tools have been stolen in a raid on a visitor centre construction site.
Equipment valued in mid three figures was stolen from the Falls of Shin building site in Sutherland.
A power saw and a drill were removed from a storage container on the site sometime between January 27-30.
A police spokeswoman said: "Officers are appealing to anyone who has any information on these items or if they saw or heard any suspicious activity in the area to contact 101 or Crimestoppers on 0800 555 111."
Work has been ongoing to create a new visitor centre at the Falls of Shin, near Lairg, since last September.
It replaces a previous facility, dubbed the Harrods of the North, owned by Mohammed Al Fayed, which was destroyed by a fire in May 2013.