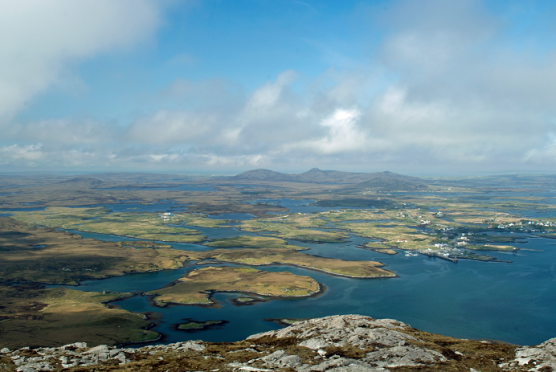 A sign warning tourists to drive on the left has been mistranslated into Polish slang for taking hallucinatory drugs.
The sign in North Uist can also mean "some weird stuff happens on the left quite often" or "Driving licence obtained illegally".
The English phrase "Drive on left" appears to have been typed into Google translate by whoever created the sign.
The resulting phrase – "Jazdy na lewo" – is very informal with numerous slang meanings.
To make matters even worse, the flag next to the offending phrase is that of the Polish merchant navy rather than the Polish Republic.
The sign, in the village and ferry terminal of Lochmaddy, bears the symbol of Police Scotland and what is believed to be Western Isles Council.
It states in English: "Welcome to the Outer Hebrides. Attention". Translations of "drive on left" are provided in French, German, Polish, Italian and Spanish.
Posting an image of the sign online, Zenon-Czosnek explained the various meanings behind the phrase.
He wrote: "Common use in popular language is like in an exclamation: "ale jazda" – which means, literally, 'what a ride', but the meaning is 'what a crazy stuff', 'what unexpected extreme things' etc.
"Bottom line is: You can interpret it in many ways in the direction I've indicated above, but "drive on left" will definitely be NOT the meaning of this sign.
"Also, this is not a Polish flag. It is a Polish merchant navy ensign."
Another Pole living in Scotland, who asked not to be named, said: "Jazdy is colloquial. It's a synonym for being on LSD in some student environments. It doesn't make sense."
The correct Polish is: "Jedz po lewej stronie."
Western Isles Council yesterday admitted they had lost something in translation.
A spokesman said: "This has already been brought to our attention and we are making amendments to the signs."