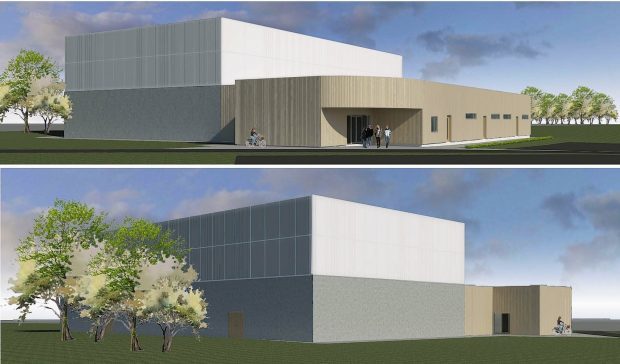 Plans for a new £3.5million sports centre in a Highland town have been approved – but the fate of the project will lie in the hands of newly-elected councillors.
Residents in Dornoch have been campaigning tirelessly for 25 years to bring the development to their town.
But celebrations are still on ice as assurances have not been given that it will be paid for out of the council's capital plan, with education chairman Drew Millar stating last month that a decision may not be taken until the end of the summer.
The turning point for the sports centre campaign was in 2013 when the plans featured in the council's capital programme and backing was given by SportScotland.
Highland and Island Enteprise's Dornoch town masterplan was launched in the same year, with plans for new accommodation for students at UHI's North Highland College increasing the market for the facility.
Last night East Sutherland and Edderton councillor Jim McGillivray, who lives locally, was cautiously optimistic about securing the council investment because it is a project which has "both traction and momentum."
He added: "Highland Council will be in a difficult political position to actually knock it back when so little is required to be done.
"When you consider that the last council investment in south-east Sutherland was in 1963 (Dornoch Academy) we have been very patient waiting for capital stimulus from the council. I would say it would be very unfortunate to go past this opportunity."
He also emphasised that the deadline for a contract award to start work on the project is June 23, and said he hopes work can start shortly after this.
A site to the rear of Dornoch Academy has been earmarked for the facility, which would boast a four-court sports hall, viewing area, changing rooms, equipment store, office and reception. A link would also be designed at the entrance so that a 1,600sqft fitness suite can be added if funding is obtained in the future.
The plans would mark a major public sector investment in Dornoch amid a series of multimillion-pound private investments proposed for the town in recent months.
A development of 24 luxury apartments and four cottages has been earmarked for a site next to the Royal Golf Hotel in Dornoch, while 40 new student flats, a driving range, tennis court and a golf pro-shop are planned for the town's former abattoir site.
Highland Council's planning department granted permission for the new sports centre on April 11.
Development must begin within three years of this date, otherwise planning permission will lapse.