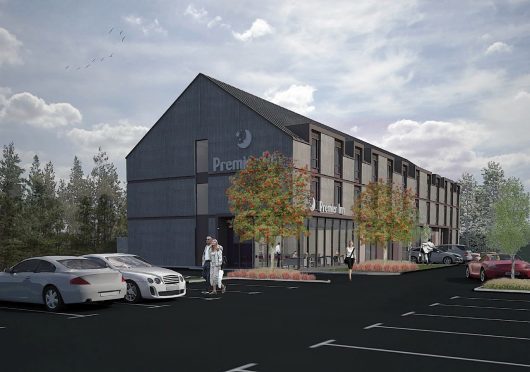 Plans for a new Premier Inn in Aviemore have been approved.
The 60-bedroom hotel on an eyesore site on the outskirts of the village was unanimously backed by the Cairngorms National Park (CNPA) planning committee yesterday.
The hotel chain says the development will unlock £6.5million in development and create 25 jobs.
The Premier Inn will be built on the derelict site of a former petrol station next to Grampian Road, which has lain vacant for more than a year.
A member of the planning committee said the hotel would be an improvement on what is currently an "unattractive entrance" to the village.
The principle of a hotel in the location was established in 2011 when the CNPA approved a previous plan – though the scheme never materialised.
At a meeting in Ballater, the committee also gave permission in principle for a small housing development at Newtonmore on a site to the west of the village.
Of the eight properties to be built, two will be affordable housing units.
Planning committee convener Eleanor Mackintosh said: "I welcome this development at Newtonmore, with small-scale residential projects fitting well with our policies.
"I particularly welcome the inclusion of affordable homes and look forward to considering the detail when a further application is submitted.
"I am also pleased that the vacant filling station – a very unattractive entrance to Aviemore – will soon become a thing of the past.
"The new design for the hotel is also an improvement on the previous consent and I am sure that it will prove good for the economy of the village."