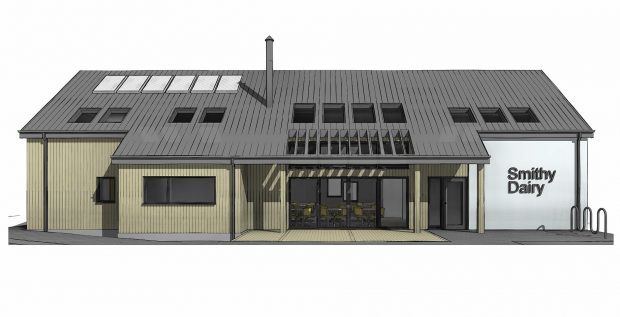 A Wester Ross village could soon be milking the benefits of a new venture for the area.
The Lochcarron Community Development Company wants to build a dairy at Ribhuachan.
Revised plans have been submitted to Highland Council, which, if approved, could mean a business boost for Lochcarron and the surrounding area.
The community company, formerly the Kirkton Woodlands and Heritage Group, already has a popular tree-house in the village regularly used by local organisations.
Agents, Reynolds Architects Ltd of Dingwall and designer, Greig Ross, said the new design would feature a dairy, a retail area and cafe, along with parking for 30 vehicles.
The ground floor would have a production plant, a cheese store, a packing area and a cold store as well as the cafe.
There would also be a kitchen with a servery, a larder, chill unit and an entrance lobby with a decking area outside.
The upstairs space will accommodate an office, a conference and training room, as well as a staff room and lockers. A lift as well as stairs will connect the two floors.
One of the local volunteers described the new development as "very exciting."
The Lochcarron Community Development Company is overseen by local people and, in addition to the tree-house, manages local woodlands, environmental and heritage projects and runs training courses.
These include willow weaving, whittling and greenwood working.
Workshops on how to design and build woodland shelters as well as log tables and benches have also been organised.
Earlier this month, local youngsters were shown how to make bird feeders and where to look to find insects lurking in the undergrowth.
The company's building will be beside its existing Smithy Community Hub – a visitor information point and local arts and crafts gallery and shop – and situated close to the treehouse.