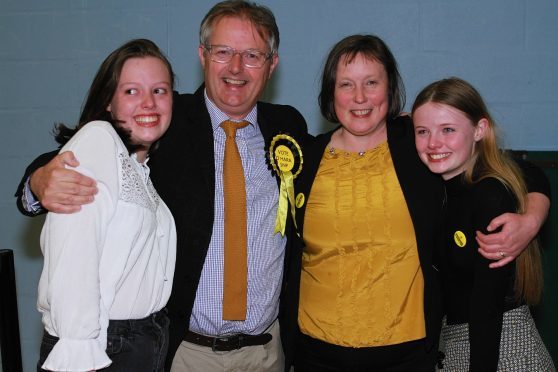 SNP candidate Brendan O'Hara managed to hold on to his seat in Argyll and Bute despite a strong battle from the Conservative candidate.
Mr O'Hara, who had a majority of 1,328, won 17,304 votes, while Gary Mulvaney, his closest rival, took 15,976.
The 2015 victory was the first time the SNP had taken the seat since the 1970s, surging from the party's fourth place finish in 2010 to oust sitting Lib Dem MP Alan Reid.
After his second winning result was announced, Mr O'Hara said: "In 2015 I promised the people of Argyll and Bute I would be the hardest working MP and I believe tonight has shown their faith in me.
"In a time of political uncertainty caused by a cynical and opportunistic Prime Minister, an experiment that has backfired, where we are now in a very difficult time, I will do everything that I possibly can to help the people of Argyll and Bute and protect them through these unchartered waters."