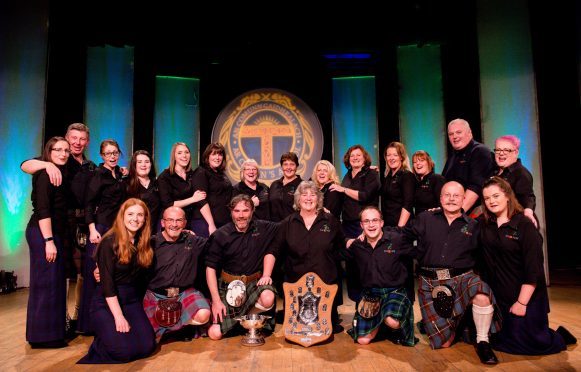 A choir based in a small Lochaber village walked away with top prizes at the Mod yesterday afternoon.
Burach, which meets in Lochaline on the Morvern peninsula, triumphed in the rural choirs competition held in the Nevis Centre, Fort William.
The choir won the Sheriff MacMaster Campbell memorial quaich, as well as the Selma shield for the highest marks in Gaelic.
Conductor, Riona Whyte, a former Mod gold medal winner, said: "It is the first time that Burach has won at the national Mod.
"We were formed in 2012 and first competed at the festival a year later.
"Burach means 'messy' in Gaelic and, though we are based in Lochaline, a lot of the choir members stay further away, including my brother who lives in Skye.
"But we meet every week and record all our rehearsals, so everyone can hear them and follow what is being done.
"It was wonderful to win. Everyone wore the MacLean tartan as a buttonhole in memory of one of our members, Iain MacLean, who sadly died.
"Our second song was his favourite, so we wore them for him."
The Grace Robertson memorial baton for gaining the highest marks in music was presented to the Islay Gaelic Choir.