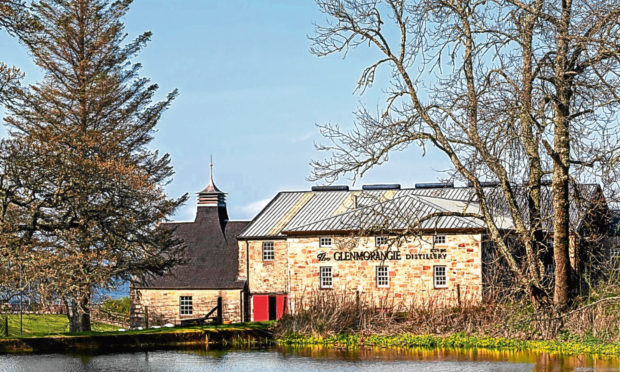 Glenmorangie has marked 175 years of whisky creation with the announcement of plans for a new still house in the Highlands.
Funded by a proposed multimillion-pound investment from its owner The Glenmorangie Company, the expansion would be designed to position the distillery for future growth.
Plans have been submitted, and subject to approval, Glenmorangie aims to start work this year.
It is hoped the still house will be completed in 2019 to ensure the distillery can continue to satisfy the world's growing appetite for its award-winning single malt Scotch whisky.
The firm hopes the proposed still house will be a fitting celebration of the distillery's 175th anniversary, allowing Glenmorangie to increase capacity in line with rising global demand.
The new building would work in tandem with the existing still house and showcase two more of Glenmorangie's signature copper stills, the tallest in Scotland.
Marc Hoellinger, president and chief executive of The Glenmorangie Company, said: "It is a testament to the success of Glenmorangie, and to the increasing appreciation of our whisky creators' vision and expertise, that we are able to plan with confidence for the future.
"We believe the proposed investment will support the distillery's growth and ensure many more discerning single malt whisky drinkers can discover the delights of our exceptional Highland single malt Scotch whisky."
Established in 1843 by William Matheson, Glenmorangie is considered one of the world's top whisky brands.
The firm claims the drink was inspired by the distillery's peaceful surroundings on the banks of the Dornoch Firth. They distil the whisky in Scotland's tallest stills. Their copper necks – the same height as an adult male giraffe – allow the vapours to rise to the top for a fragrant spirit, with fruity, floral complexity.
The firm also use bespoke designer casks created from hand-selected slow-growth American oak.