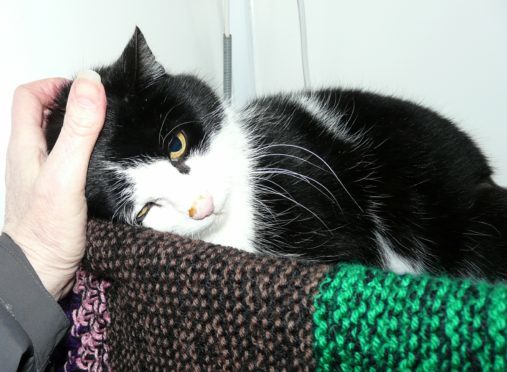 A hungry cat was almost cut in half after being trapped for weeks in a homemade snare in Ardersier.
Squire was found with a rope caught tightly round his stomach, after sneaking into a house through the cat flap to get something to eat.
The homeowner who discovered Squire contacted rescuers from Inverness Cat Rescue and laid a trap to capture the distressed animal, before taking him to Eastgate Veterinary Practice for treatment.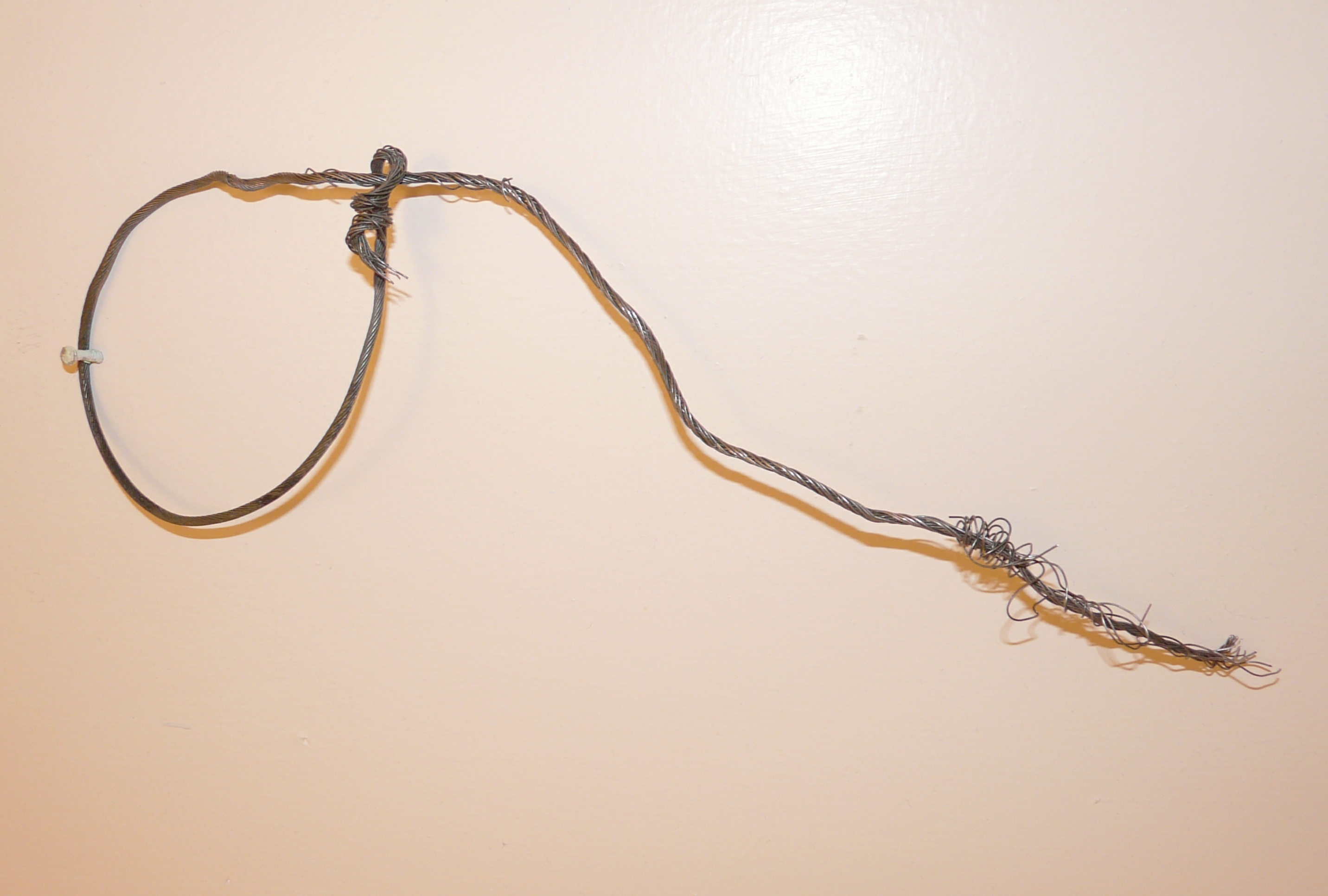 Heather Swinton Raven, runs Inverness Cat Rescue and is now looking after Squire during his recovery. She says that he is fortunate to be alive.
She added: "He is very lucky, considering the injuries to his stomach. It will take some time to heal; it wasn't deep enough to need stitching. The vet has said he will always have a visible waist line.
"We thought he had barbed wire round him but he would run away if anyone went to catch him. We laid a cat trap to try and catch him. It took us a week to set the trap and it was a week before he went in the trap."
His recovery is expected to take just two weeks, before rescuers can find him a new home. Mrs Raven admits that she has never come across injuries as serious as these before.
She added: "It's horrible. He is very lucky to be alive. It's not often we come across any major injuries. We come across cats that may have a cut here or there but something as major as that. We have never dealt with a cat caught in a snare or a trap before.
"He is doing absolutely brilliantly. We have heaters in the bedrooms and in the beds so he is enjoying that. He is eating very well; he is a happy cat and enjoying the attention. We have already had one or two people offering a home; we need to find the best match for him."
Scottish SPCA Chief Superintendent Mike Flynn said: "These incidents highlight how completely indiscriminate snares are. While snaring continues, suffering will continue and that is why we are in favour of an outright ban on the use of snares in Scotland.
"If anyone does find a snare, we ask that you leave it untouched and to contact our animal helpline on 03000 999 999 if you believe it to have been set illegally."