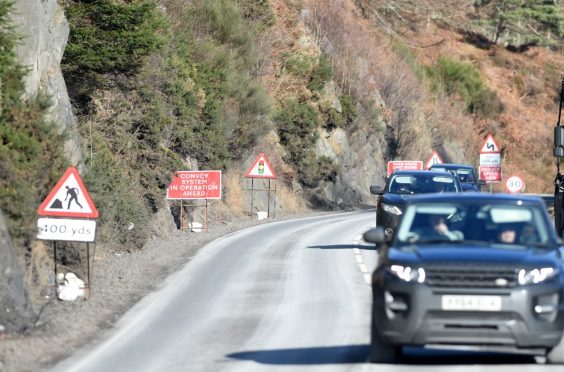 Bear Scotland is set to spend over £4 million on what it describes as "unprecedented damage" to trunk roads in the North West of Scotland.
A major programme of road resurfacing work has been drawn up that will see work carried out at over 60 locations over the next three months.
Eddie Ross, Bear Scotland's North West Representative said the investment will "allow teams to address sections of the trunk road that are deteriorating rapidly."
"This winter has brought frequent heavy rain followed by sub-zero temperatures across our network of roads causing unprecedented damage to occur."
He said "As the winter weather is continuing to have an impact on the roads as well as our planned programme of resurfacing.
"The resurfacing programme will be made available on the Bear Scotland website and will be updated regularly as works progress."
Locals across the Highlands have been increasingly exasperated by the state of many roads, venting their anger on social media.
Mr Ross said: "We fully understand the frustration from the local community regarding the road surface at some locations.
He said: "Rest assured we are doing all we can to carry out the programme of repairs as safely and quickly as possible."
Repairs have already been completed on A83 at Rest and Be Thankful, the A83 Dunoon Junction and A887 Invermoriston with more to follow in February, March and April.
Currently there are works ongoing on on the A84 Strathyre, the A85 Connel and the A889 Cathar Mor.
The number of vehicles that were damaged by potholes and need garages repairs across the region has risen as high as 400%.
Typically, the type of repair work needed is cracked wheels, punctures, and damaged wheel springs caused by uneven road surfaces.