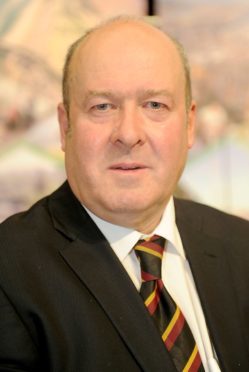 The Highland Council has been awarded for their continued contribution to the successful Earth Hour initiative just over three weeks shy of this year's event.
The authority was awarded the WWF Scotland's Earth Hour Local Authority Runner-up Award as preparations for this year's Earth Hour get underway.
To celebrate the event – scheduled to take place on March 24 – the council has arranged for the floodlighting to be switched off at key landmarks, with Eden Court also showing a short film on the impacts of climate change in Scotland.
Councillor Laurie Fraser, Provost of Nairn, congratulated staff and Highland residents for making the Earth Hour initiative so successful. He said: "Earth Hour has become a hugely significant annual event in helping to raise awareness about climate change, and about how we can all do our bit to reduce carbon emissions.
"Staff and pupils from across Highland should be immensely proud of their efforts, and this award recognises the commitment Highland has made both in addressing climate change and through its annual participation in Earth Hour. I'd like to thank WWF Scotland for once again recognising the efforts made in Highland."
Some of the Highland's best known landmarks, including Inverness Castle, Spey Bridge, Ruthven Barracks and Eilean Donan Castle, joined the likes of the Eiffel Tower and Sydney Opera House in switching off for an hour last March. Globally, a record 187 countries participated.
Erin Rodgers, Earth Hour Officer from WWF said: "It was fantastic to visit the Highlands and to congratulate The Highland Council for their terrific work in recognising Earth Hour. It's so important for local authorities to take an active role in terms of raising awareness about Earth Hour, and climate change more generally, and the Highland Council deserve their recognition for this."