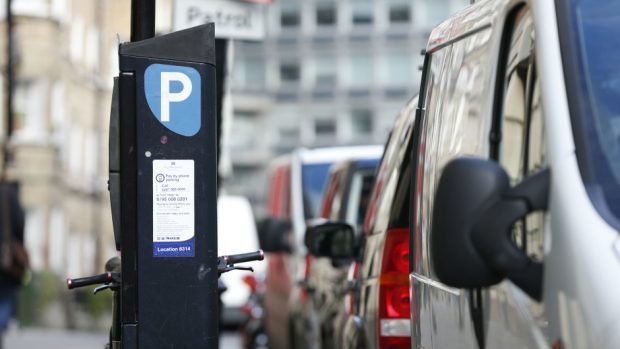 Fears have been voiced that struggling businesses will be hit by hikes in car parking fees – with a minimum £1-an-hour charge to be introduced at all Highland Council sites.
Tariffs are to be standardised across the region, resulting in much increased charges in Fort William, Aviemore and Fort Augustus – where many car parks are free.
Some sites in Inverness will also be affected.
Susan Young, owner of Mr Simms Olde Sweet Shoppe in Aviemore, said she is "appalled" by the move.
"The councils are already killing the high streets and small shops – and this will be the final nail in the coffin," she warned.
People will just go the retail parks instead because they are free.
"A minimum £1-an-hour is absolutely disgusting. We are going to lose business, without a shadow of a doubt. Footfall has dropped as it is. And the other thing is that my staff park in our nearest car park and, if they work five days, that's going to cost them."
Explaining the new tariff, Shane Manning, principal officer for traffic and parking, said that short stay sites will be £1-per-hour with no all-day parking.
Long-stay sites will be a maximum stay of 10 or 24 hours and will involve larger tariffs, including £5-£7 for a 24-hour stay.
Any additional car parks introduced by the local authority will follow this model, while there will be a separate all-day tariff for tourist/leisure related sites of £3 per day.
Councillor Ken Gowans said: "This shows little understanding by the administration of concerns raised by many local businesses who have a fragile existence throughout Highland.
"It lacks any strategic thinking at a time when the administration should be doing more to support our local enterprises rather than impose additional disincentives.
"Sadly, this is typically short-sighted."
Stewart Nicol, of Inverness Chamber of Commerce, added: "The council obviously needs to raise revenue, but all decisions need to recognise the bigger impact.
"Substantial rises could have a negative impact and damage businesses and tourism.
"Rose Street car park in Inverness is a major city centre site and rises will impact on us who work in the city centre and those visiting as tourists or shoppers."
Defending the increases, Councillor Allan Henderson, chairman of the environment, development and infrastructure committee, said: "I fully understand the concerns. No one ever wants to increase prices.
"But we have been living in the dark ages as far as parking in the Highlands goes. Down south we pay a vast amount of cash to park. But we have not gone for the exhorbitant charge as seen there. We believe they are reasonable."
He added: "There are huge costs to keep these car parks going. If we need more car parks, to cater for visitors on NC500 and the west for example, we need to make this a revenue driven part of the council to pay for them."
The change in tariff come after the budget decisions taken last month and aim to generate additional income of £1.01million.
Mr Manning said: "The tariffs proposed are still very competitive compared to both the private sector and other similar facilities provided in Highland and nationally."
They are set to be introduced next month.