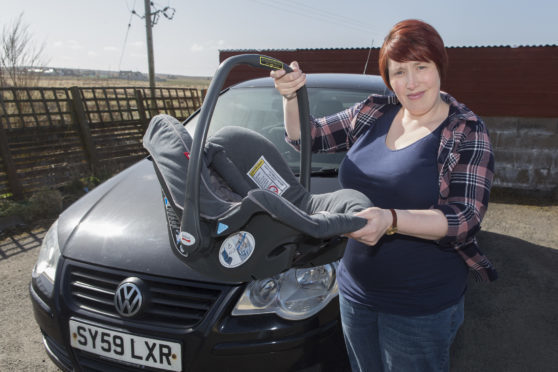 Campaigners are making a renewed appeal to buy more lay-back car safety seats for far north women who give birth in Raigmore Hospital.
It follows the high demand for the initial stock of three sourced by Caithness Health Action Team (Chat).
The seats are recommended for parents who face long drives to return home with their new-borns.
The issue was highlighted following an episode involving a baby who suffered a spasm en route from hospital in Edinburgh to the family home in Falkirk.
Car seat fears for Caithness mothers after baby suffers seizure
Using conventional upright baby seats, it is recommended that drivers stop for breaks every half-hour
Given that the bulk of Caithness babies are now delivered in the Inverness hospital, Chat in April launched its fundraising campaign for the lay-back car seats.
Within a couple of days, it had enough pledges to buy three and earlier this month they were made available at Caithness General Hospital to expectant mothers.
Chat secretary Maria Aitken, who has been co-ordinating the project, said the group has been surprised by the number of requests to use the seats. As a result, it has decided to raise funds to buy a further three.
A good start was made thanks to a Chat stall run at the Midsummer Madness event in Thurso at the weekend.