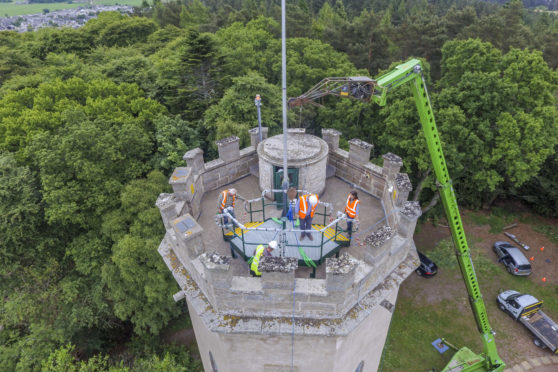 A historic Moray landmark will offer enhanced views after an upgrade that coincides with one of the region's most well-attended events.
Nelson's Tower in Forres has installed a new steel viewing platform and a set of binoculars to allow visitors an improved view of the surrounding areas.
The Moray Firth is just one of a number of sights that can be seen from the top of the tourist attraction.
With the last Piping in Forres event set to be held this weekend, the new viewing platform has been put in place just in time.
George Alexander, former chairman of Forres Heritage Trust who helped get the project off the ground, said: "It's great to see that this project has come together.
"It all began when Forres Events Limited gifted the binoculars to the Tower and at the same time we were going through the planning process to install something on the tower to make the viewing even better.
"The whole project has been a year in the planning and it's really something to see this collaboration of businesses and organisations working together to make it happen.
"There is no doubt the platform gives you the most superior view of the county, bay, hills, mountains, town, village and even down to the cricket pitch."
Nelson's Tower was built as a memorial to Admiral Lord Nelson and was first opened to the public in 1812.
The Tower is open to the public every day from 2.00 to 4.00pm from the start of April until the end of September. Entry is by donation.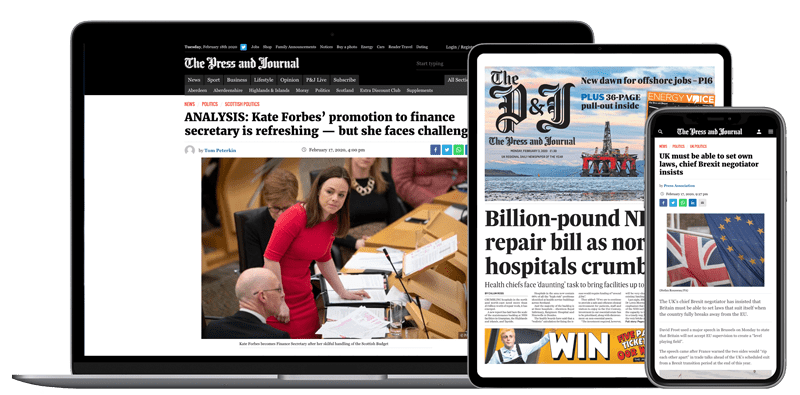 Help support quality local journalism … become a digital subscriber to The Press and Journal
For as little as £5.99 a month you can access all of our content, including Premium articles.
Subscribe